Etsy on Martha Stewart this Friday!!!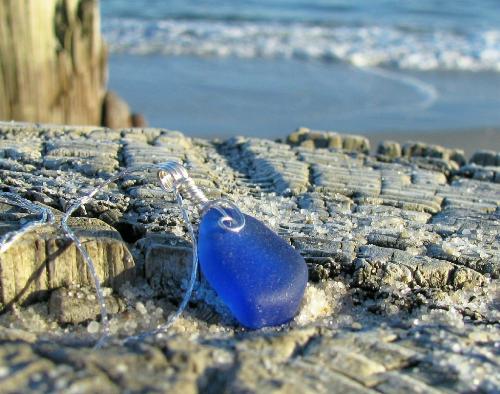 United States
February 26, 2008 10:59pm CST
Hey Etsy sellers, gear up to promote your items and shop on Friday. The administration of Etsy shot a segment today with Martha Stewart and it will be airing on Friday!! Expect many new customers to be visiting the site during the day, so be prepared to roll out the carpet and welcome the visitors to your shops!!! Martha has done so much to help promote Etsy and Friday's airing will be huge to those that are prepared!Here's a quick example, just today 2/26, Martha featured an Etsy seller that sells baby clothes. Her Etsy shop made 51 sales today... the sky's the limit when Martha brings on members of the admin to talk of the site as a whole. Get crafting!!!
1 response

• United States
1 Mar 08
Well, I'm trying to catch up on some outdated discussions and obviously missed out on this one but oh well - I have looked at Etsy but still have not done anything as far as joining. If the site is getting this kind of exposure though maybe I should look closer. I need sales but just don't have a lot of confidence in the items I have right now except for my baby afghans. I am hoping though in the next few months to start doing stained glass and am really excited about that - I've always wanted to learn and have never had the time or money to do it.

• United States
1 Mar 08
Baby clothes and accessories have been selling well recently. Actually, there was a Etsy seller on Martha earlier this week and she customized onesies...Martha loved her work (sjhe made onesies with pix of dogs and made some with the breed of dog Martha loves..lol) After her segment on Martha, she made 51 sales that day and who knows how many since. I think the poor girl is swamped with work for the next few weeks... I should be so swamped : ) I really didn't have much confidence in my items and I was really pushed by my hubby to join the site. I'm glad I did and I think my creating has improved so much. Good Luck with the stained glass venture, I really love trying something brand new, even if I'm not that good at it, it's still a lot of fun!

• United States
1 Mar 08
Well, my thinking is they are in a way competing with eBay which has the name, reputation, and members. With this great promotion I'm sure it will be much more popular. I really need to stop playing around and start lining up shows for spring and summer.

• United States
9 Mar 08
I just received a list of shows in my state (NJ) from a group called StreetFairs.org. I remember joining as a free member a year or two ago and they sent me a list of about 30 shows, running from mid-April to late Oct. I used their site last year to find a couple of shows. Even though I wasn't a paying member, I was able to look at the shows from the year earlier and locate the contact info. By emailing the contacts, I either found the person running the show this past year or the previous contact was able to put me in touch with the current spokesperson. So it really worked well for me. If you are looking for shows in your area, you might be able to find a few on this site.