Has anyone heard or seen the latest Goldfrapp song?

February 28, 2008 10:31am CST
I'm not a big fan of their music but I love the videos. This however is the first song I really like. I liked ohh la la a bit but most of their music isn't my personal taste. I will give this new one a listen and make up my mind then. What do you think? Have they changed too much?
1 response

•
11 Mar 08
The video I watched was good and reminded me of the Video to Army Dreamers by Kate Bush, except without the military theme it was more of a hippy theme. I'm getting bored with this retro theme lots of new artists are using though it's been going on for a long time now and just makes me think these people can't come up with anything new. All the male bands sound like the clash and all the female singers sound like the soul singers of the 60's. At least Gold Frapp sort of have their own sound and the singer has a voice that you don't immediately go "she sounds just like..." when you hear it.

•
11 Mar 08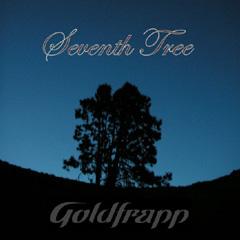 I think you hit the nail on the head with Goldfrapp having their own sound. This is the first song I've liked and makes me want to check out the whole album. There is a retro thing going on which is good if you missed it or loved it first time round but it is getting boring now. I love welsh bands but the emo ones are really annoying me, as it is a case of different name but same look and songs.