What to do with static hair?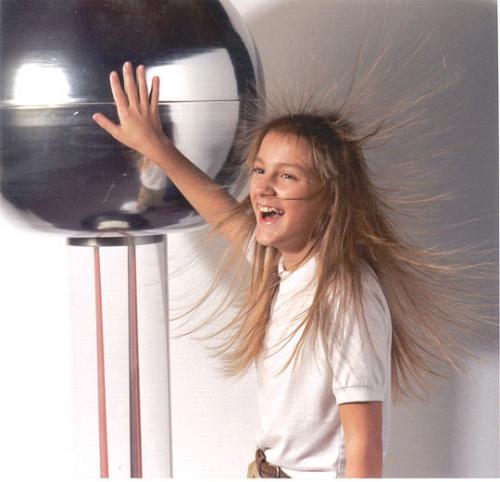 United States
March 1, 2008 5:19pm CST
I didn't have static hair for over 5 years. I don't know what happen this year. I am sitting with hair balm and towel on my head. I will wash it in about one hour or so. This is my second hair treatment in two days. What would you do with static hair?
8 responses


• United States
2 Mar 08
I have my hair static after using iron, but I used hair dryer as well, I will try not to use dryer this time... Thank you...:)


• Philippines
2 Mar 08
All I do is just shampoo, use a conditioner then comb it continuously. I have a wavy hair, as I am also wondering why it became like that knowing that my hair was straight when I was a kid. I've never heard nor seen of anyone having a static hair, but I guess that has something to do with our internal body conditions..

• United States
2 Mar 08
maybe it has to do with dry air and heating...


• United States
2 Mar 08
I hope so, I am sitting with conditioner on my hair and I am afraid to wash it for last 4 days....

• Australia
2 Mar 08
I don't have static hair, but from time to time I have static electricity in my body. This is irregular, and may not happen for a couple of years. Then without warning I will get a shock from the door handle on my car. This may last a day or so, then disappear. There is no logic for this.

• United States
2 Mar 08
wow, you made the pint, maybe my whole body is affected, not just my hair....

• Australia
2 Mar 08
Maybe it's time to change your avatar to 'elactra?' Lol. Good to see advice from another poster seems to work.

• United States
2 Mar 08
What I do for static hair is that after I have styled it I take some simple hand lotion and rub it into my hand and then sparingly spread it over my hair. It doesn't show in your hair and it helps keep your hair in place without the electricity!

• United States
2 Mar 08
I never think about hand lotion before, will try...:) Thank you...:)

• Canada
2 Mar 08
I have the same problem. Actually I've had it since I remember. I always thought that maybe it was because it was fine and curly, but who knows why LOL I find it gets a bit better when I rinse my hair with a mix of water and vinegar. At least it seems to work better than most expensive hair treatments for me.

• United States
2 Mar 08
very good idea, I use vinegar when I am not lazy...lol


• United States
1 Mar 08
I think that my hair was over dried in hair salon 2 weeks ago...I am walking static since... Hugs