Does anyone know?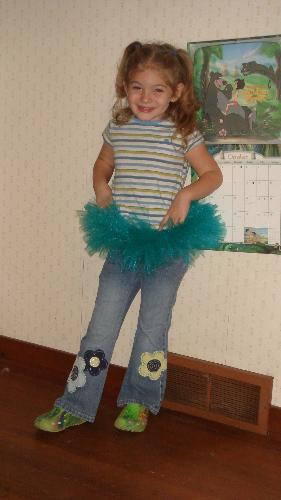 United States
March 1, 2008 9:47pm CST
if people who custom make pageant clothing do well on etsy? I know that ebay does well, but we all know how bad ebay is. And how much it costs to sell on there now. I do some customizing with clothing. I want to sell some for pageants possibly. I am going to list tutus on etsy, but tons of people are selling them. I was just wondering if others who were selling pageant stuff made some money at it on etsy. Does anyone on here do this?
4 responses

• United States
2 Mar 08
I sell my soap on there and I do quite well. It takes some time to catch on and you should probably hit the forums so people know your around and hit your avatar and then they check your shop. It's cheap and people are nice on there! I love Etsy! There are many talented artists as well and loads of neat things. I think that you would do great..it may take some time to build but it will happen!

• United States
2 Mar 08
That's great. Would you like to mail me some soap samples to put in the mom packs? They could just be shavings. Let me know.

• United States
2 Mar 08
Sure would love to- sounds like a great plan! PM me!

• United States
4 Mar 08
Off the top of my head, I really couldn't say. But it wouldn't surprise me if they did well. Clothing has been super-HOT on the site recently. I would say to go take a look. You don't have to be a member to surf the site and at the same time you can check out the prices and if it would be worth while for you to consider joining. I took a long look at the site before I joined. I was a bit intimidated and even after my hubby talked me into it, I really didn't think I was good enough. I'm very happy I joined! Good Luck!

• United States
4 Mar 08
I'm already a member. Just didn't know if it worth it to list them.

• United States
4 Mar 08
I would-- like I mentioned earlier, clothing has become very popular on the site. The listing fees make it worth the "gamble", but I think if you promote your listings, they will sell. Good Luck to you!!

• United States
2 Mar 08
Craftster.org is full of people who sell on etsy so maybe you can check there with some people who deal with handmade stuff.

• South Africa
2 Mar 08
i am not a fashion geek so sorry i may not be of any help in this area.hope when you have another post i will be of good help 2 u