What I'm working on now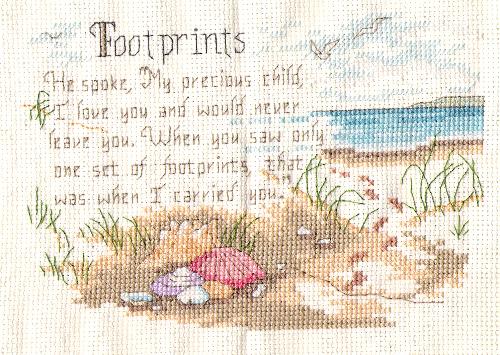 St. Catharines, Ontario
March 2, 2008 2:28pm CST
Well, I finished the one Christmas stocking* (except for the name, not sure which one she wants on it) and also a little sampler (Footprints) that has been hanging around for a few months, just needing a bit of backstitching... I still have to finish my major one (The Sense of Light from Scarlet Quince) but for a take along, I think I'll try my hand at a biscornu... go to: http://lhfinishingschool.wordpress.com/biscornu-class/ to find out more about biscornus. --- * You may remember that a friend wanted me to cross-stitch Christmas stockings for her nephews. She had bought kits, and I started one two falls ago, at her place. She then promptly lost the pattern for a year. Now that I'm finished it, she's misplaced the other kit!
3 responses

• United States
3 Mar 08
I admire that you do such work, sure wish I could, with me it would be lack of time, and more lack of patience!

• St. Catharines, Ontario
3 Mar 08
Thank you. I find that doing needlework GIVES me patience. It's a kind of meditation.

• United States
3 Mar 08
I can relate to that ....when I do my own craft work, which DOES require patience I do find it relaxing and gives me patience too, since one can't really do a "rush" job with crafts..right?lte

• United States
2 Mar 08
Isn't that typical! You should've just told her that she needed to hand them over then to get them done. That biscornu is very interesting, I'm kind of confused as to exactly how she did it. I HATE to use the varigated floss cause you have to do each "x" individually.

• St. Catharines, Ontario
2 Mar 08
Well, regarding the biscornu, it's complexity in assembly is why I want to attempt it... I like puzzles!

• United States
2 Mar 08
I used to like cross stitching, but I went to crocheting tablecloths and doilies which I find more fun. Those Christmas stockings seem to be a rather long project....hope she finds the other kit for you soon or her nephews will have kids of their own before you get the stockings done...:}

• St. Catharines, Ontario
2 Mar 08
Well, I have a few months before I have to worry about it again. Maybe I'll just put her name on it and fuggetaboudit...