What do you to keep alive your relationship?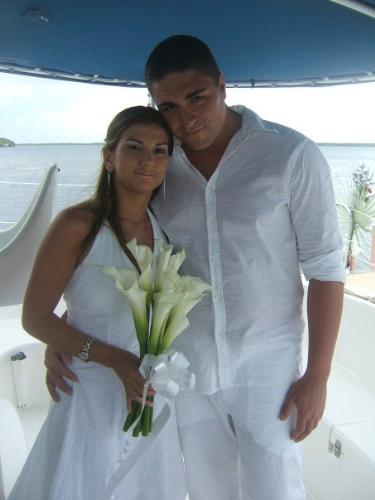 Canada
March 4, 2008 4:44pm CST
I got married this past june so i still feel like im in the honeymoon; i wonder whats gonna be like in 10 years?.. for what i seen love is not enough to keep alive a relationship because you're not expressing this love in the right way or you let problems become more important than love.. so what do u do? is it easy to keep a relationship for this long?
2 responses

• United States
4 Mar 08
Its not easy, but it can be done. My parents have been married for 29 years. I'm going on 7 years. Communication is a big must have. And you always need to show your partner that you love them(that goes both ways) My husband used to do sweet things for me and we always had these great conversations while we were dating. Now, he doesn't even buy me anything for my birthday, christmas, etc. We hardly talk and we're starting to drift apart :(. Both people in the relationship need to work to keep it together. If the love is there, it will work. I love my husband with all my heart and I truly believe he loves me. We're in a rough spot now, but I'm hoping that he'll come around and we'll work things out.

• Canada
4 Mar 08
im sorry to hear that, i guess every relationship have its ups and down but im like afraid to face it.. I love him so much that it would be the worst thing for me if it hurts me in anyway.. hes really special with me now and we talk a lot but i know these things can change if we don't keep feeding this relationship.. thx for ur comment and i really hope u can solve the problems with ur husband.. they can be a pain sometimes but they love us :p

• United States
5 Mar 08
there are lots of things you can do to keep your love alive in your relationship. get up early or stay up a little later than him and write a little note for him to wake up to, do candle lit dinners wearing something sexy for him when he comes home from work,flirt all the time. those are just a few. obviously if you have kids the dinner can't really happen, but you have to make time to keep things going. do little things for him and always let him know that he is the only one that you love and will love until the end of your days. it's not always easy, but it can and is done all the time. you just have to want it bad enough and if you keep doing little things for each other then you will always keep the love flowing. God bless