spellings!!!!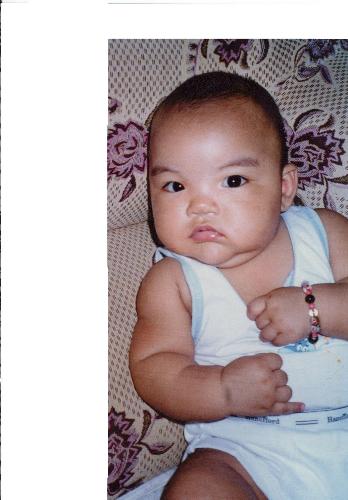 Legaspi, Philippines
March 6, 2008 9:27pm CST
How often do you make mistakes on words while typing in your PC, and you can't do anythingf about it cause it was already passed and cannot be edited anymore? Mine as I do things rush here in myLot, I often made mistakes and all I can do was to laugh at myself, and wait for somebody's response correcting my submissions.Now I learned to preview first my discussions before submitting it.
10 responses

• United States
7 Mar 08
I rush through here as well.... my computer is very slow with dial up internet so i type fast and hit submit only to realize dang i didnt spell that right and you think i would proof read but i forget and it looks like im dumb and cant spell LOL

• Legaspi, Philippines
7 Mar 08
don't worry LOL, rushing everything makes a man commit mistakes, don't look at your self like you are dumb, actually your not, its just carelessness, your brain is functioning cause you have responded to this discussion,all I cansay is your talented LOL

• Philippines
7 Mar 08
We have the same problem though my FireFox browser is very handy because it warns me of the wrong spellings immediately. I recommend Mozilla FireFox as a browser to those who have a problem like this. It's really fast, functional, customizable (has themes), uses tabs, and it checks your spellings as you type it in forms.

• United States
7 Mar 08
I misspell words all the time....I have never been corrected though.....People probably just laugh...But thats alright no ones perfect...I preview my discussions most of the time.

•
7 Mar 08
I can type pritty quick and i don't really make spelling mistakes, but i do think that there should be an edit option here on mylot! Chris


• India
7 Mar 08
Hi omar0913, It does happened to me several times but slightly in a different way. My problem was about the letters in a word that usually get missed. I used to correct them in preview but even after scrutinising and submitting I find that some posts still have.Now I am taking little more time in scrutiny. Good Luck.

• United States
7 Mar 08
usually i read what i wrote before i push post response, but sometimes if i'm in a hurry, or i'm thinking about other stuff, i'll end up with a bunch of mistakes. the funny thing is, the split second after you push the button is when you see all your errors and there's no way to take it back. but after all, we're only humans pushing buttons on a machine...............don't worry, i made sure i read everything this time.



• Philippines
8 Mar 08
spelling is one of my weakness... whenever im typing here in mylot i always open my microsoft word just to check my spelling.... i dont do preview response if i have mistakes in my words or spelling i just let it past.... maybe it was just a typing error... ^_^ because whenever im confuse with spelling i hek it in MS Word... ^_^