Which Cellphone Do you have??

India
March 8, 2008 2:31am CST
Now a days we are having a great need Cellphone, Even we cannot live without Cellphone.. My most favorite accessories is my Cellphone. I am having two cellphones. Which Cellphone Do you have?? What are the features you must want your cellphone??
9 responses

• Philippines
8 Mar 08
Hi.. I have three cellphones. All have important usage to me--sending and recieveing sms, quite basic. I have a siemens which i dont know the model since i got it from a friend. Im using it to send sms to philippines since prepaid cards offer lower rate. I have two nokia models. The old model, i forgot the model number. Its a fold kind of camera that you can twist backwards. At the time i bought it, its the feature what caught my attention. Im using it for my roaming number. Five months ago, i bought my N95. The features i like best are its video call and the say caller's name.


• Philippines
10 Mar 08
I used it also for playing music that i downloaded to my N95. And i do take pictures quite a lot using my cellphone. Actually my current avatar was the first picture i took from my N95 and i edited it using the same phone.


• Singapore
8 Mar 08
my hand phone is N81 from nokia.i think nokia's phone are very good,especially they are hard to be destroyed from falling to the ground...and most of my friends like them also.i think as a handphone,it should be able to make calling,send message,have wifi,bluetooth and can make photos~~

• United States
8 Mar 08
i've got an LG cell phone.I've got the voice activated thingie where you can say a person's name that's in your phone book and than it'll automatically dial it for you. i also have the notebook pad on it where i can type messages on there to maybe remind me of something,or maybe a password or something. i love that one though.Also,i've got on that cell phone where you can record your voice for the fun of it.i've recorded a certain song on it and i can use it as a ringtone. :) that there is awsome.



• New York, New York
9 Mar 08
I have a Sanyo and I love the great reception I get with it. My phone has a camera, text messaging, web access but I like being able to text the best. When I am somewhere where there is a lot of noise like the train or bus then texting really comes in handy.

• India
8 Mar 08
yeah greatly as u said we are in a position tat its very difficult to hang out without cell phones... even though v have several latest technologies introduced in our system only mobiles are very handy to have it...

• Malaysia
8 Mar 08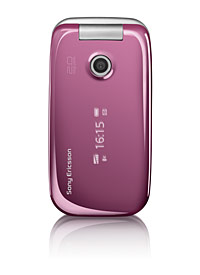 i have a sony ericsson z610i and the color is rose pink, for pink is my favourite color!^___^ ...i guess one of the features that i'd like to have on a phone is a good camera- i love taking photos and sometimes when i'm out i dont really bring my figital camera with me, hence my phone can come in handy during those times;)