Guilt or depression?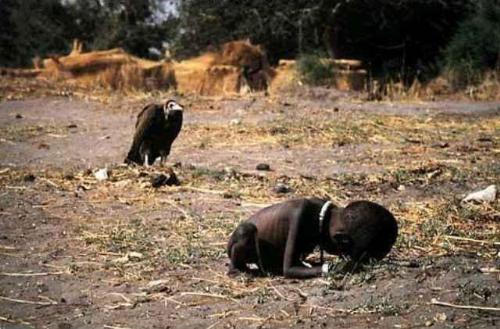 Philippines
March 9, 2008 11:25am CST
This was the controversial photo that won South African photojournalist Kevin Carter a Pulitzer Prize in 1994. The photo depicts an emaciated Sudanese child crawling towards a United Nations Food camp located a kilometer away, while a vulture sits behind, seemingly waiting for the child to die so he could finally devour her remains. Whatever happened to the child, her ultimate fate remains unknown. After this photograph was published, Mr. Carter came under heavy criticism for just photographing, and not helping the little girl. Kevin Carter was awarded the Pulitzer Prize for Feature Photography on May 23, 1994. Two months later, he committed suicide by taping one end of a hose to his pickup truck's exhaust pipe and running the other end to the passenger-side window. He died of carbon monoxide poisoning on July 27, 1994, at the age of 33. They say it was because of deppression. I thought it was guilt. What do you think?
No responses