Has anyone joined GDI???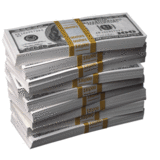 India
March 14, 2008 11:41am CST
yes guys please tell me if anyone joined it 1..which credit card is needed for it??i am from india.so tell me bank name or credit card company mane I want to join that but i don't have any credit card s i just want to ask you about that so i can buy that one which one will be helpful yo me.. please reply and thanks in advance
2 responses

• United States
14 Mar 08
Hey Vinay, We've had this discussion about joining GDI. If you don't have a CC, then get a western union debit card.

• United States
14 Mar 08
Right,,,, To answer your question about the CC, you need a CC that works for USA. If you have a verified paypal account where you can send money, then you can use paypal. If your asking can you make money with GDI alone, well, GDI is real business for serious people who is looking to build a business. It's not for program jumpers. Program jumper will never have real income. Income on GDI is secondary till it becomes a primary business with serious people who also is looking to build al long term business. It's fact, the key in making money on the net is having a website. What do we all see when we sign on the net. We see website with real top level domains. Just like here at mylot, you don't see them using a freeware hosting service like freewebs, blogger, etc.. as others are using. The beauty with GDI, it pays unlimited wide, meaning there is no limit as to how many members you have on each level. Plus, you earn on all five levels. Unlike any other hosting company on the internet. Some pays you a referral commission, that it's. Some may pay for just one level referral commission per month. But, not five levels. Even with going to Go daddy for a domain name and hosting, buying a domain and hosting will cost around $84.00 a year and that's with no payplan oppty. Anyway, that's simple break down. The big money is duplicating my business plan. I own The Hometown Shopper Network

• Philippines
15 Apr 08
My advice to you is dont join this GDI they are not really working but it charge u a hidden cost of $10 USD per month thru your credit card. Iam saying this to u coz i've been member this GDI last 2006 when i am still new in the net without any knowledge of joining. I have learned my lessons now... I dont make real money in GDI instead, they're getting money from u! Beware!!! marilyn23