Straightening irons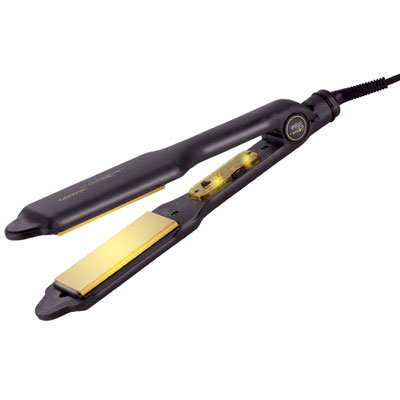 United States
March 14, 2008 2:09pm CST
I've had my Infrashine ceramic straightening iron fo about 4 years now and have been totally loyal, but lately it has been acting up and I am considering getting a new brand. Any suggestions? I have heard that the Sedu ceramic iron is very high quality...do you guys have any recommendations? Do you love your straightening iron?
3 responses

• Italy
18 Mar 08
I use a remington one, it's good, but my hair dresser uses a ghd its perfect! I'll buy it asap

•
18 Mar 08
I use a brand called Nikki Clarke. he is a famous hair dresser but I wouldn't be surprised if you have not heard of them in the states. I basically got mine as a really good deal with the hair dryer. My last straighteners had been playing up and turning themself off when they were plugged in. There was no switch and one day when I was half way through straightening my massive hair they sparked and went on fire. It was absolutely terrifying and I had to run down to the shops and buy some fast as I looked ridiculous so I bought the ones on offer and it turns out they are really really good. I probably wouldn't swap them if someone offered me. Good straighteners are so important and these ones certainly do their job good. I lived in Canada for a while and really struggled with straighteners there but I think it is cos you only have 110V and in the UK we have 240V so you can imagine how my straighteners were only running on half power. it was a nightmare. lately though I have taken to wearing my hair curly. In fact it is the Nikki Clarke product range I use when going curly and it is great.