I guess I am not that old after all:)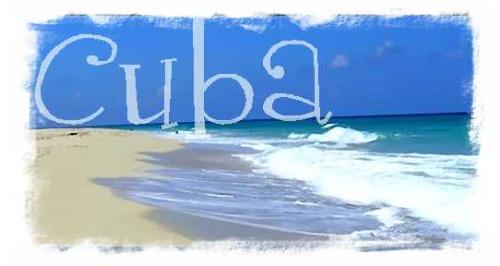 Canada
March 15, 2008 9:21pm CST
WE were talking last night. My daughter, some of her friends and I. They were planning going to Cuba later this year. One of them just came from there a few weeks back. He went with his parents and his sister and was tellings us how great it was. My daughter was saying how she would like to go on her birthday, but she doesn't have enough money saved so maybe the best time would be at the end of summer. Most of the friends agreed and they were making plans to maybe go in September. Then my daughter looked at me and said " Hey, September that's your birthday, why don't you come with us, you need a vacation too" I was going to politely decline - who wants an old lady in a group of young people? - when they all agreed and though it was a great idea. Foster one of my daughter's oldest friends turned to me and said " You know what mom ? - they all call me mom - Since it's you birthday we can all pay for your ticket and it will be our birthday present to you." And everyone thought it was a great idea LOL WHen I reminded them that I am so much older than then they told me that they don't even consider me an old lady, I'm someone that they can talk to and feel at ease with. They said they would even let me slap their heads if they did something really silly in CUba LOL It's nice to know that young kids still feel ok with me present and that they even listen to me when I'm half lecturing them on this or that :) Of course I don't crowd them either, neither do I act like they have no brain - they all do, and some are quite mature already. I respect them as the young adults they are and I guess that I"m doing something right :)
4 responses

• United Kingdom
16 Mar 08
You mention that your last real vacation was 19 years ago and that sounds like a long time ago. It is so lovely that your daughter and her friends wan you to come on holiday with them to Cuba. They let you know that you could go and lecture them about good behavior and they would take notice of you. What a compliment that was for you. Many older people act quite young and have a sense of fun. People say that they are young at heart. I hope that you will have a wonderful birthday in September whatever you end up doing. It might be nice to join the girls in Cuba. Think of the golden sand and the warmth bathing in the blue ocean. Havana would be a fascinating place for you to visit.


• United States
16 Mar 08
That is so very cool. Congratulations! I hope that you are able to go with them even though you wish to use your own money. They might really feel better about having someone just a little older and wiser along for security. It is a terrific feeling when "kids" look at us as people instead of as old people. Three or four years ago a student who had some issues with her father was telling me about him, and although I did not discourage her from venting, I had not told her that I actually knew her dad. We had worked together years earlier at not one job, but eventually at two, but he was a shirker both places as well as arrogant, so we were not friends. I was not surprised that she was having problems with him. As the semester went on, though, once when she was going on about how old he looked and acted, I finally astonished her by saying that I had known him quite well and that he was much younger than me. I think the characteristics you mention, Arka, are those that keep us youthful at any age--respecting other people and treating them as equals in the larger view. Yes, I'd say you are doing something right not only for those youngsters, but for yourself as well.

• Canada
19 Mar 08
I really hope that we can go too, it will be really nice after being so long without a nice vacation. ANd you're right, it feels nice that I am not seem or perceived as just the old lady but a person that they actually don't mind spending some time with. The main point as you say is respecting as people they are and treat them as equals - true sometimes our experience can help them but only if they're open to it.

• United States
16 Mar 08
What a nice feeling to be included, and even wanted when your kids are out and having fun.The question now is, "Are you going to go?" I bet it would be fun.

• Canada
16 Mar 08
LOL I will not accept their gift, but me and hubby have been thinking about it since my daughter mentioned that she wanted to go and that it would be cool if we went too - wow she even thinks it's cool if we go LOL last year that would be the last thing in the world she would want hehehe I guess she did mature some :) If we have some extra money by that time we might actually go too. It will be a nice birthday , after all the last real vacation we had was about 19 years ago :)

• Canada
22 Mar 08
You must be a bad parent as it sounds like these people respect you!! Seriously though,it sounds like you have a healthy relationship with your daughter and her friend.Alot of parents would love to know your secret to it(although you already told us the secret).But I thought Cuba was a winter treat(getting away from the cold)?Either way,the relationship you have with your daughter is a treasure that you have worked hard to earn.Congrats!