What do you think about 'Yummy Mummys'???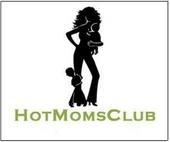 March 16, 2008 8:21am CST
All those beautiful nice figured mums with their tots walking down the street. Are you jealous of them?? Envy them?? Or do you personally despise them for looking so nice?? Do you qustion whether they really look after their kids?? Or how they mange it all?? Do yo wonder why you don't look like that?? Or maybe you are a yummy mummy?? How do feel at about the catagory?? How do you have time to pamper yourself???Please everyone feel free to share what you think, good or bad, about Yummy Mummys. Thank you to all who respond. xox
7 responses

• United States
17 Mar 08
Well... it's not like because you're a mom you have to be fat or ugly.. I think it's great that they look and feel great, but it's not realistic. I use to be 120 lbs pre baby now after my son I'm 189. I feel awful, look awful and try to lose the weight. But I bet if I had the money to get lipo I'd be a yummy mummy too ;).

• United States
17 Mar 08
I agree. Matter of fact, I think moms ought to be the hottest things on this planet, considering the fact that we gave birth to this planet. I think it can be realistic, if you just give it time. How long since you had your son? I went from 104 lbs at 4 months pregnant to 139 when I gave birth to 180 four months AFTER I gavae birth! That was the depressing part. I'm still about 140 (I'm only 5'4), but you work what you're working with. Blessed Be

• United States
16 Mar 08
I used to despise them, and frankly at times I still do, but I'M A YUMMY MUMMY DAMMIT!!!!!!!!! I haven't lost all of the baby weight (in two years!) at ALL, but I just dress it well and thank God my mom gave me her pretty legs. Mine have the same basic shape..... just a heck of a lot thicker, lol. My husband and son think I'm a goddess, so there you have it. As long as you can throw on some mascara and chapstick and strut in your oatmeal smeared jeans and husband's sweatshirt that smells suspiciously of toddler puke, you'll be ok. Blessed Be

• Australia
16 Mar 08
If I was a millionaire I could have been a yummy mummy, but I'm just working hard at not being a crummy mummy. I particularly don't like the scummy mummies - the ones who smoke in their baby's face, feed them crap food, don't keep themselves or their child cleanish. The ones who threaten violence to their kids at the drop of a hat. I realise a lot of mothers have problems with Post-natal depression, so I'm not talking about the sad ones who are just not coping, that's not their fault. Hey I've been down that road myself. I'm talking about the ones who just don't seem to like their kids, let alone love them. My heart bleeds for all the children who don't have parents who love them. That's the reason for a lot of problems with children - lack of love.


• Qatar
17 Mar 08
With two kids and husband, I sneak out some time for myself also..I pamper and reward myself at times (going to salon & shopping, or eating my favorite foods)! I believe that mummys also has to look and smell good most of the time! this is for ourselves and our family also! and honestly, i envy those "yummy mummys" looking so sexy even after so many kids! that is what i've been dreaming about since i gave birth..

• United States
17 Mar 08
Good for the yummy mommys. I usually see them as celebrities and definitely they got the time and resources to go back to their pre-pregnancy form. I am no celebrity but as long as I get to take a bath, put on moisturizer and change into clothes from pajamas, I am fine with it. As long as I look presentable even with milk spots on my sleeves, I am happy. I may not have a yummy vital statistics now but am happy with what I have and that is the most important thing.

• United States
16 Mar 08
I am one . But I still compare myself to others I can't help it I just have to know that I am just as good ya know.

• United States
16 Mar 08
I guess I put my son first, then my husband and then last but not least me. I don't do a lot of pampering, usually I can't find the time. If I get my toenails painted while my son is taking a bath I'm doing good. My hair style does change a little, the high ponytail or the nape of the neck ponytail. I do envy the women that have lost all the extra baby weight and look well presented. I feel like a dopey mom. I do hope that my children will love me for the get in the dirt and mud with them type than the mom who always looks her best.