Who likes to sit in front of a fireplace.....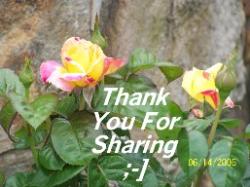 United States
October 31, 2006 2:00am CST
on a cold winters day/night? I love to sit and watch the flames dance. How about you? ~Remember to give out +'s when it's deserved & select best responses. It helps us all out ;-]
5 responses

• United States
20 Jan 12
I don't have a fireplace in my house, but if I did, I'm sure I'd like to sit in front of it. I think it would be lovely to be before a fireplace on a cold night, cuddled with my boyfriend or husband


• United States
31 Oct 06
O love sitting in front of any fire. It's just so relaxing. But when it's cold outside, I would much rather be indoors in front of the fireplace. :)

• United States
31 Oct 06
Yes a fireplace or a wood stove feels so good warm and gives you a good feeling

• United States
31 Oct 06
We've only had a fireplace in one house we lived in, but it was wonderful. A room with a lighted fire is so cozy! Unfortunately when our son-in-law built our new home, he forgot to reconfigure the living room and leave a place for a fireplace. We really wanted one, but I guess this house is so warm that we really didn't NEED it.

• India
31 Oct 06

I'd say cuddle with your partner and talk or watch a movie. Its not romantic, but if the fireplace is going you could read a book to your children about Halloween, and roast some marsh mellows. You and your partner could swap giving each other a massage, light some candles, play some soft music, and just go with the flow. Have fun