I have returned!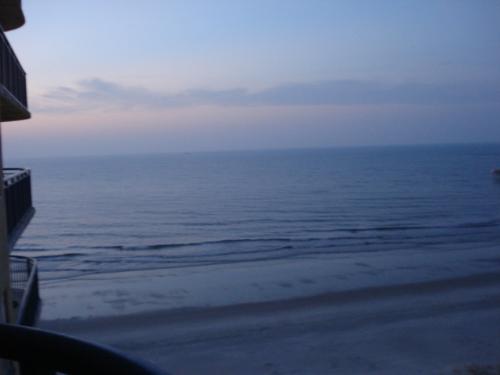 United States
March 17, 2008 9:53am CST
I had an absolutely wonderful time at Myrtle Beach! I am so glad that we went. My daughter and I got to spend some good quality time together walking on the beach and on our last day she really made me happy by saying. "You know mom, I am alot happier now. Since you got re-married to dad, I have been able to spend more time with you. When you were married to Jaimy (my 2nd husband), we never got to spend this kind of time together. We never went anywhere, and now we get to do all of these nice things and I get more time with you." It really touched me. So, if anything that moment made it worth the trip. I did get kind of tired of being around the other ladies because of the gossiping and everyone competing for attention and all that stuff. Sunday morning I was ready to get out of there hahaha! Please check my pictures out. I am adding some from our trip shortly after this posts!
1 response

• United States
18 Mar 08
Welcome back! I'm glad you had a wonderful time and that you and your daughter were able to spend some good quality time together. I know it made you very happy to hear her say those things to you! It's great that you two are getting a chance to get close!