"When I fall in-love ... it will be completely"

United States
March 17, 2008 12:15pm CST
Inspired by that song, but how true and deep is that love would be, despite the many temptations trying to bring it down... Have you notice that when you fall in love you happen to ignore almost everything, power of love has an infinite impact to human lives. What is your reactions?
2 responses

• Barbados
18 Mar 08
Love is indeed a powerful emotion, often times we do 'see' the faults etc but like you say we ignore them because all we can focus on is the good. I have been guilty of this same reaction in the past, maybe I am even guilty of it today:-)

• United States
18 Mar 08
why would say you are guilty of that same reaction up to present? Would give us some clue of what is it that makes you guilty of? No force just amatter of dicussions, anyway thank you for your response.

• Barbados
18 Mar 08
Let's just say I was in a relationship which was never going to work because this person and I was just not meant to be... everyone saw it but me. Needless to say 'it blew up in my face'. Now, I have have met someone else that I like very much and maybe I am just seeing the good, but I have a feeling I am right this time:-)

• Philippines
18 Mar 08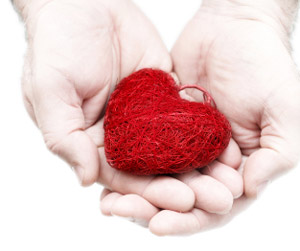 I agree with you. Love makes us blind in a lot of ways. We sometimes fall for the wrong person but despite of the criticism you still don't bother what they say. Your world is only you and the person you fall in love with. Taking risk to love him without even thinking the consequences for loving him. Love is something you give to a person without asking anything in return. It is unconditional love. Despite of the pain he gave you still manage to love him back.

• United States
19 Mar 08
wow that pretty much detailed side, well explained. Yes unexpected that we all simply do not noticed that that pass us by we fall in love. Thank you for your thoughts.