How often do you change your avatar?

5 responses

• United States
17 Mar 08
I just changed it once. I had the same avatar for a year. Then I decided to change it so my friends could see what I looked like. Because you posted this, I might change it again!

• United States
17 Mar 08
I have changed my avatar two times. People get used to seeing a image and I like to keep mine the same, but I may change my soon I have a new avatar for all the other sites I visit and I like to keep them the same so that way people from the other site know it is me.

• United States
17 Mar 08
I like the avatar I have right now sometime people look for your avatar and not your name so if you change it too often no one will know were you are. It does not matter to me because my current my lot friend is: Zero.

• United States
17 Mar 08
I guess it all depends on my mood. Sometimes I leave the same one up for a while and when I get sick of it I change it. Sometimes I change it every few days till I find the one I like.

• Philippines
18 Mar 08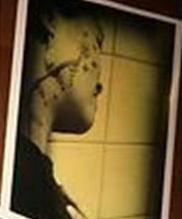 No, that avatar has already become your identity. Personally, I am not good at memorizing names and I can easily get familiar with avatars. If however I changed my mind and will get another avatar, it would be the other avatar I used in other sites.

• Philippines
18 Mar 08
I don't care about my avatar that much. Since I was a member her, that was a very ong time ago, I only change my avatar once. It doesn't give me anything actually when my avatar is like forever constant

. Anyway, I don't like changing it because it's my face and I prefer it to be my face.