How do you know when your in love?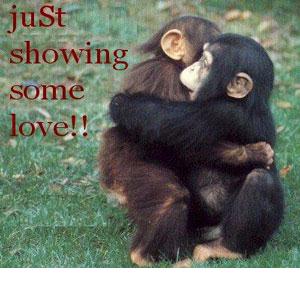 United States
5 responses

• United States
18 Mar 08

For me, just imagining us not being together anymore scares me. That's how I know that I am in love with him because the thought alone hurts and when they are constantly on your mind, whether you see them or not. It really doesn't take a lot for you to know if your in love with a person.

• United States
18 Mar 08
Interesting. I dont think Ive ever felt that even when I got married.

• United States
18 Mar 08
The reason why I said that is because when me and my sweetie were going through something that, now that I think about it, wasn't major. He was kinda backing out of the relationship for what I now know were nerves because of the fact that he was falling for me and being that I had fallen for him, the mere thought of us not being together pretty much confirmed my feelings but we each react differently. That made me laugh when you said that you didn't feel that way when you married your husband.


• United States
18 Mar 08
I understand what your saying. I just think my hubby and I have a mutial friendship. Over the years we have learned each other-but not sure it was ever love-hum


•
18 Mar 08
You mean like your heart jumps a beat, every time you see them, and your tummy is fluttering with butterflies? A tight hug and melting into one another is good too. I feel a warmth and security in that. Brightest Blessings.

• United States
19 Mar 08
Most men dont care to be romantic-LOL Certainly after 20 years they dont think they have to be anymore. Im working on that.


• Philippines
20 Mar 08
My signs are: the excitement I feel when I know i will get to see and be with the person, and when he's around I feel that my cheeks are blushing. Every love or romantic song that I heard it feels like it is our song. I can't get him out of my mind... Racing heartbeats. =0


• United States
19 Mar 08
we are working on it. Well see if it works.

• India
18 Mar 08
IT's a question no one can answer. It's a unique feeling. You will know yourself when you are in Love. Love is not just some hugs and saying the three magical words, It's about a feeling. When you are in love, you will feel it in your heart. Then probably you don't ask anyone about this. You will be sure, that you are in Love. When you are in Love, you will feel everything under your feet.

• United States
18 Mar 08
I understand what your saying. Everyone feels differnt but still can be love.