OMG!!! Walmart doesn't sell it!!!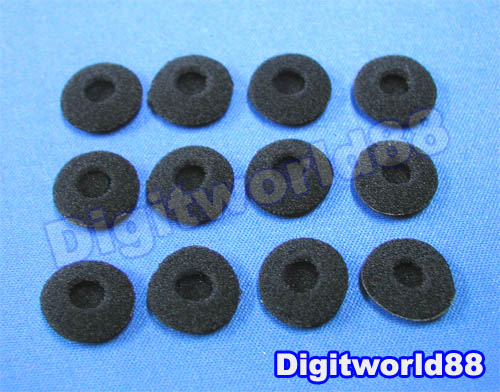 Canada
March 19, 2008 10:08am CST
I went to Walmart today, and found out that they didn't sell something I was looking for. It was the very first time I've ever experienced that from Walmart. And I'm in shock.

I have an mp3 player I bought last summer, and I use it almost every day. This winter, I had to replace the earphones, and bought a pair of "Sony" earphones from Walmart. They're the little ones you stick in your ears, however, they only stay in place when they have those little foam covers on them. I lost one of the foam covers today. That's how I found out you can't listen to these headphones without them, because they just won't stay in the ear. I figured the most logical place to go would be to Walmart, where I bought the original earphones, and buy a package of the foam covers. I looked in the right section, and I looked through everything a couple of times. I then asked a staff person for her help, figuring that 2 sets of eyes would work better than one. When I told her what I was looking for, she told me they didn't sell them. WHAT?!?!?! She doesn't understand it either, and says that a lot of people come in looking for them. I was lucky, in that there's a dollar store in the same mall as the Walmart, and I went there to see what I could find. They didn't have the foam covers on their own, but what they did have, was a new earphones set that came with TWO PAIRS of foam earphone covers!

I have no idea if the earphones actually work, and quite frankly, I don't care. I'm just happy that I can now listen to my mp3 player.. no thanks to Walmart. Have you ever gone shopping for something at Walmart and found they didn't carry it? Have you ever lost a foam earphone cover and had to replace it? Is there a dollar store near your local Walmart?
9 responses

• United States
19 Mar 08
I don't think there's anything I expected to find at WalMart that they didn't carry. There have been times when they were out of something (a particular color of yarn I needed, etc), but they've come through for me for the most part. I'm glad you found what you needed. As I was reading your post, I was sitting here trying to think of something you could use in the interim, then read further that you had found them at the dollar store.

• Canada
19 Mar 08
This is the very first time I've not found something I was looking for from Walmart. It's possible that a larger branch would have the earphone covers, but considering I bought the earphones that require the covers from this particular store, I really thought they would have the covers too. I don't think there is anything else that could be used in the interim that wouldn't harm the earphones (fabric plasters are about all I could figure).

• Canada
20 Mar 08
Walmart is an evil corporation with a personal vendetta against you. That is why they claim not to carry those earphone covers, I went there five minutes after you and picked up some for $0.25. Dollar Stores are like the Resistance fighters to Walmarts evil plans, that is why there is always a Dollar Store near Walmart.

• Canada
20 Mar 08
I think you're right... they're out to get me... and my little dog too!


• Canada
20 Mar 08
I don't often get paranoid.. however... I have this friend, who on occasion does. He's actually quite a riot to watch when he's in that state. I like to do my part and yell "BOO!" at him when I can. It's cheap entertainment.


• United States
19 Mar 08
There is a dollar store close by to every Wal-mart I have ever been too. It is always a Dollar Tree store. I have gone to Wal-mart before looking for something and they did not carry it and the Dollar Tree did. I do not like to ear phones, so losing one of them would not be an issue for me.

• Canada
19 Mar 08
The dollar store near my walmart is called "Dollar Giant". I find it isn't as good as "Dollarama" though. But today it was my saving grace. :)

• United States
23 Mar 08
LOL dang and i would have thought walmart would have carried that sort of thing odd!!! well i have before but i cant quite remember what it was LOL I know one time i was trying to find apple cider and they didnt have any.

• Canada
24 Mar 08
Yeah, it's like buying a vacuum and then going back to the store only to find out they don't offer the bags to go with the vacuum.


• Canada
21 Mar 08
hehehe... and I AM Canadian, so I'm more than familiar with Red Green's usage. LOL!

• United States
23 Mar 08
if you cant duck it then ------ it fill in the blanks

• Omagh, Northern Ireland
7 Apr 08
The other thing is,they can sell you new headphones so cheaply,it may not be profitable for them to stock the replacement covers..

• Canada
8 Apr 08
That is possible. It is a smaller walmart store, and I know they have next to no storage space in their "warehouse", so it might have more to do with that too.

• United States
24 Mar 08
Hm, that has happened before! It's just not Walmart though, bought a razor from Sears, bought an Electronic toothbrush from another store...and guess? These stores didn't have the replacement parts! It's pretty much annoying, I know. Actually I have seen a lot of those ear buds (I think that's what they are called or ear foams, whatever) on eBay ;). Probably people get really desperate. It's so silly though, and I totally understand. Pablo

• Canada
24 Mar 08
I didn't consider ebay, but of course, I wanted the earphone foam covers right away. And ebay doesn't allow for that.

• United States
21 Mar 08
Wal Mart does this crappy type of service more often than you think they want you to get fed up and to buy a whole new set of headphones and most people will

• Canada
21 Mar 08
I'm glad I'm not most people. I am far too frugal for that. lol.

• United States
21 Mar 08
No ones perfect and wal-mart just provoed they're not either, If I wanted to I could make a list of things wal-mart didn't have but i've got better things to do. I have never had to replace the foam covers before, there pretty cheap I would probably just get a ne pair if I had truoble finding replacements.

• Canada
21 Mar 08
Oh, I know that walmart doesn't sell a LOT of things... but the fact that I bought the original earphones there made me think they'd have the accessories for them. Logical assumption... of course we all know what that means when we "assume". ;) I wasn't about to replace perfectly good earphones when all I needed were the foam covers. That's a waste of money to me.