Have you ever happen to stumble upon your lengthy dress

India
March 20, 2008 6:42am CST
and managed to be alright before seen by somebody?
2 responses

• India
20 Mar 08
Long dresses do not suit me. However, having said this I am a stumbling kind who doesn't have to have her dress to blame it on. I will fall anyway. LOL...

• India
20 Mar 08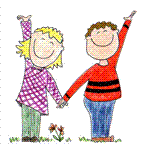 ....so here goes Bala and mimpi, holding hands tight and singing to the binaca geet mala....


• India
20 Mar 08
I'm very scared of it happening especially when I am in a sari and have to climb stairs. Fortunately, it's never happened before....but I'm always scared because my son's gives out prizes to parents who volunteer...and invariably every year, I have to do it in high heels and sari...deadly combination.