Songs to get you MOVING!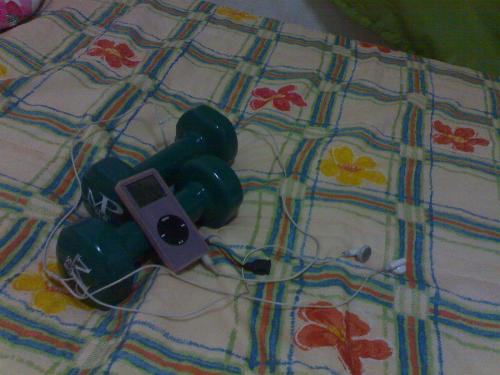 Philippines
March 20, 2008 12:33pm CST
I've been trying to find the songs that will entice me to get moving.. Can you think of the best songs that kept you energize through work outs? If possible, please include title and artist.. Haha.. I thought of this while walking last night and most of what I have on my ipod are classic oldies songs

1 response

• Canada
20 Mar 08
I listen to a little of everything. Some songs do increase the stamina and the energy sure does run through me. I love latin and reggae music and gets the hips shaking. I can pretty much work out to anything as long as it intrests me. With my Ipod I have a bunch of songs on it and has really helped me stay motivated. I find myself belting out the songs as I am working out.

• Canada
20 Mar 08
What kind of music do you like? What do you have in your Ipod now? Maybe I can give you some songs that you don't have or have never heard before.