My new sharing blog*^_^*

Poland
March 20, 2008 4:10pm CST
Hi y'all. I've just made a blog where I upload things I like to share with you (mp3, pvs, manga, artbooks , manga galleres). It's still brand new but I'll try add more stuff there. Right now I have all OLIVIA (the one who sings for Reira in Nana anime) discography uploaded and two shoujo manga scanlations I strongly recommend to read: Kimi ni Todoke and Akuma to Love Song. Please, check my blog and give me your view about it, I would really apreciate that. Oh, and if there's something you're searching for contact me. If I have it on my hdd I'll upload it but no Naruto and oher simmilar shounen series, please. They're popular enough and as a girl I have no interest in them, so sorry for that:P
4 responses

• Philippines
22 Mar 08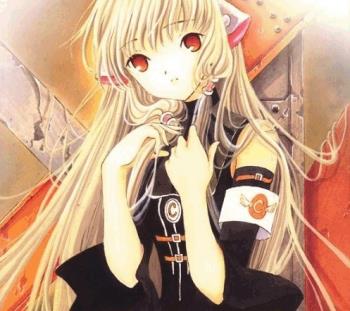 hi pompon!

your blog sure sounds nice. i would love to check the mangas and all other stuffs you've uploaded. please give me your blog address and i'll add you in my blog roll. my blog address by the way is http://secretbear-castle.blogspot.com good luck with your new blog!


• Philippines
23 Mar 08
that's okay. although i would wanna know if some other anime fans have seen my site. i guess i would have to move the tag board where it would be readily seen without scrolling the page. thanks for the comment on syaoran there!

is the manga on tsubasa chronicles already finished?



• Singapore
23 Mar 08
Its nice of you to have a blog to share your things.. But I would advise you to check if you have infringe on copyright before you continue further as this may land you into trouble.. You may get your blog shut down for the content posted which may be nothing serious at most....But if this is indeed a serious case, you can get yourself fined and jailed even... Think its best to check these out first