Are You Bored?

United States
March 20, 2008 10:53pm CST
I happened upon this very helpful link for those of us who sometimes get bored but enjoy surfing the internet. Some of the sites included are already among my favorites, while many are new to me..I am providing the link where you can access 20 cool sites that will cure boredom. http://webtrends.about.com/od/webportals/tp/20-really-cool-websites.htm
11 responses

• United States
21 Mar 08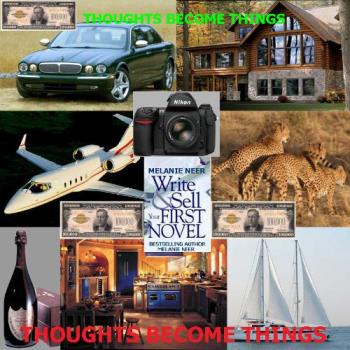 Hehe..I've bookmarked this site so I can look at it better...the weird thing with me is that when I'm bored I tend to get creative and putter around my Photoshop...I did a discussion of making one's own screensavers ...sort of a virtual computer "vision" board...and did that out of one of my bored moments...LOL Have it here.

• United States
22 Mar 08
Your screensaver is pretty slick, pyewacket, and I only wish that I had so much talent. Do you think I could make one using Picasa?






• United States
22 Mar 08
No problem, NeoComp. I like to spread any good news I happen upon.



• United States
22 Mar 08
I agree, Shaun, that About.com is a fountain of resources for just about anything you would like to learn about.


• United States
21 Mar 08
Thanks for sharing that worldwise. I have only heard 2 out of the 20 posted, flixster and pandora. I might just check out the others as I do get bored online sometimes.

• United States
22 Mar 08
I'm always on the lookout for new, interesting sites, maddysmommy, and I will check them out whenever I get a referral from a trusted site.


• Philippines
21 Mar 08
haha! Yeah, that was helpful. Thanks for sharing. If I have really more time, I'll not get bored with it and I will have to spend more time with it. Usually, I'm not bored, mylot can already my cool site whenever.


• United States
22 Mar 08
I really love myLot too, jeanniemay, but I sometimes need to take a break from it and enjoy other possibilities.


• United States
27 Mar 08
cool thank you. I'm always bored and need new things to do.

• Malaysia
25 Mar 08
Really, an excellent question that I come across this moment. I am bored as I couldn't have my post uploaded although I have been trying for more than an hour. Recently I have always encountered this uploading problem at mylot only for unknown reason. Anyhow thanks for the suggested link you have provided. I hope at least one of them could really be effective in that sense.

• United Kingdom
24 Mar 08
Thanks for the link my friend, I have bookmarked it so once I get through all my notifications on Mylot I can check it out and look up some of the sites, they look good having a quick glimpse at them, thank you for sharing, hope you had a great Easter x