You are gay? You can't rent my house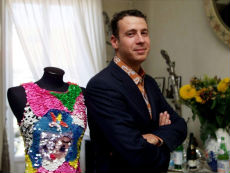 Italy
March 22, 2008 12:58pm CST
In Italy a famous stylist (Coveri) couldn't rent an house coz the owner said "you are a stylist, so you are gay and I don't rent to gay people" The truth is that Coveri is not even gay, so it's a double discrimination. Do you think everyone has the right to decide how to rent his house or do you think something must be done against these kind of discriminations? In the past in the north of Italy they didn't rent to south ern italians and now some people don't rent to immigrates. Some of the claims of the owners have a little of truth (ex some immigrates don't pay or live in 10 in the same house) but I don't think you can discriminate without knowing how the person is.
3 responses

• United States
23 Mar 08
In the U.S.A if that was out and out would have been said that stylist, gay or not, would have owned that house pretty much, because that is straight discrimination.


• Philippines
22 Mar 08
i guess we don't have anything to do if that person has his own preference on whom he wants to rent his house... it's a bit personal and let's just respect that person's decision even though we find it quite close-minded or one sided...