Graying or white hair

United States
March 23, 2008 9:54am CST
I am a 27 year old male and i have quite a few white hairs on my head, it started at 25, i can not stand the fact that this is happening to me and do not wish to dye my hair forever, guess i will have to. Is this happening to anyone esle at this young of and age and how do you feel about it???
7 responses

•
23 Mar 08
It happens to a lot of young people, as does balding in the male. Personally, I wouldn't worry about it... women pay a lot of money to put grey streaks in their hair, and I think it looks quite attractive on a dark haired person, so take it in your stride. I have been told grey or white hair is a sign of wisdom. All I can say is I have the greatest wisdom of all time!

Brightest Blessings.

• Philippines
26 Mar 08
I am in my 30s and i also have few white hair. I guess it came out when i was tying my hair even if its wet. But i am not bothered. Sometimes, you just have to be happy with what you have and what you are.

• United States
26 Mar 08
It is not that i am not happy with who iam or what i have, it's just a little scary i think, to get older!!! White hair, wrinkles and that sort of things.!!!

• Shingle Springs, California
26 Mar 08
When I was 20 I had enough gray hairs for my boyfriend to find and pull out while we were in line at Magic Mountain. Started coloring it when I was 25. My mom was prematurely gray and so was I. The difference is that she decided to go natural and I hate the idea!!!

• United States
30 Mar 08
I also hate te idea it is too scary to me!!!


• United States
4 Apr 08
I wish that i could say that i am not worried about it!!!

• New York, New York
23 Mar 08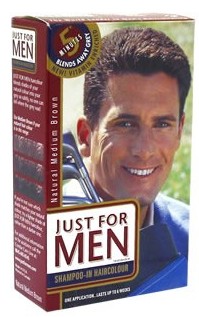 I started turning gray in my early 20's and now I am 50 so you can imagine how much I have. Yes I am happy to even have hair but I do not like the gray color. All I do is pick up a box of "Just For Men" and easily take care of it. A simple shampoo in and I'm good to go until my next haircut.

• India
23 Mar 08
I'm 23 years old and I do have white hair not much but there are few here and there. I apply heena to hide it. as far as white hair is concerned I think it is genetic and can't be treated. It is not like that there is no medicines: there are medicines but can't guarantee you. These treatments are basically based on harmonies so it can be dangerous in one or the other way. The best way I would suggest if anybody asks to me to get ride of this white hair is to do YOGA. YOGA has the solution to all the diseases in the world excluding AIDS. There are some cases who have done yoga for different purpose and the best thing is not only their diseases began to heal but all their hair strengthened and even they have got some new black hair. TRY IT

• United States
23 Mar 08
My hair is not so gray I have a few gray strains right by my temple, our family didn't get as fast, like My Mom and My Dad.