Religious question my kids asked me and I can't answer....HELP!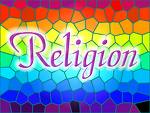 United States
March 24, 2008 7:50am CST
I was brought up in the Catholic religion and I brought my kids up the same way. Yesterday during dinner we were discussing the fact that Easter came very early this year and they had a lot of questions for me that I couldn't answer and had already been wondering about myself. Who decides what days Palm Sunday, Good Friday and Easter fall on? Does someone call all the calendar companies and tell them which days to put them on? Does anyone know these answers and if you do where did you find them?
9 responses

• United States
24 Mar 08
This is the answer that my husband found out when he was wondering as well. Easter is the first Sunday after the vernal equinox. Therefore, Palm Sunday is the Sunday before Easter. It has to do with the rotation of the Earth. It's a little scientific, but that is the reason. Hope that helps. Nanikj

• United States
25 Mar 08
Yes, I thought it had something to do with the vernal equinox but I don't know what that has to do with religion. Do you?

• United States
24 Mar 08
This is an exerpt from "Ask the Pastor" in the Xrysostom family of blogs: Easter's date can move from March 22 through April 25 in Western Christianity. It is always observed on the Sunday after the first full moon on or after the day of the vernal equinox (the first day of spring.) Hope that answers some of your kids' questions. There is a lot more to this blog, but above is the concise verwsion.

• United States
25 Mar 08

tyos....I'm always doing them if you notice some of my subject lines


. So, what I'm seeing the day Easter falls on has nothing to do with religion but with science.

• United States
25 Mar 08
No, no. Since Christ's resurrection is intimately connected with the Hebrew Passover, the early church used a lunar calendar as it's starting point. Since Christ rose on a Sunday, the church determined that a Sunday would always be the day of Easter's celebration and that the Sunday chosen would be determined by the guidelines mentioned above. So it was really the Church who decided on a date.

• United States
24 Mar 08
Well, posters #1 and #2 already answered your question but I am happy to learn that this year is the last for a long long time to come that Easter will be so early in the year - it's just so difficult getting into the spring feeling connected with Easter when you have 6 inches of snow :) I remember one year, 1960ish Easter was on my birthday (or maybe should say my birthday was on Easter) - April 21st.

• United States
25 Mar 08
I'm happy to hear it won't be so early for a long time. I remember a time when it came on my daughters birthday...April 19.

• United States
24 Mar 08
Easter is always the 1st Sunday after the 1st full moon after the Spring Equinox (which is March 20). This dating of Easter is based on the lunar calendar that Hebrew people used to identify Passover, which is why it moves around on our Roman calendar. Found out a couple of things you might be interested in! Based on the above, Easter can actually be one day earlier (March 22) but that is pretty rare.

• Canada
24 Mar 08
According to Catholic Cannon Easter is held on the first Sunday after the first full moon after the first day of Spring (the equinox) so in short since Friday was a full moon and Thursday was the Equinox Sunday becomes Easter Sunday and Friday (the date of the full moon) becomes Good Friday. This year is the earliest Easter can possibly occur.

• Pakistan
23 May 08
pleeeeeeezzzzzzzz do read once the tramslation of the book of Muslims, the QURAN. you will find things in it that you have never imagined...