We Just Found Out That Our Neighbor's Wife Died in December

United States
March 24, 2008 9:08pm CST
I have been thinking of Carol quite a bit in the past few months. She has had her fair share of problems since retiring a few years ago. You seldom saw her outside, it was a rare occasion when you did. A couple of years ago she had some circulatory problems and also needed a heart bypass. She came through with flying colors. Her husband, Joe, would come our way and chat about this that or the other thing. He is quite a guy. Being several years Carol's senior, you would think he would be the one that would have health problems. He is a diabetic, 77 and still quite active, although overweight. We hadn't seen much of Joe lately. He seemed to be keeping pretty much to himself. I thought that Carol needed more care and he was staying pretty much close to home to tend to her needs. Sometime in December I recall seeing a police car parked outside Joe and Carol's house. There was a fire and rescue vehicle parked near the house too. I wondered what was up, but didn't want to intrude. Well, life the way it has been for me, I forgot about it. Today, Joe came to see my husband to ask for an item that he borrowed from him. My husband asked how Carol was doing and Joe told him that she passed away in December. When my husband asked what happened, Joe didn't want to discuss it any further. When my husband told me this tonight, I was quite surprised to hear this sad news. Sad when you live so close to people, but know so little about what goes on. I will be visiting Joe one day this week. Not certain what to do. Should I bring a card? Bake something. It just feels odd. I wish he had told us sooner. Maybe he just needed to be alone.
9 responses

• United States
25 Mar 08
Hi Elusive, sorry to hear about your neighbor..I bet her husband is still grieving...It may takes some time...He may want to be alone, but he may want to have a visitor to share his heartache with...Sometimes it is so hard to tell... Please do go over and visit with him..If he isn't up to it, then just tell him that if he needs anything to be sure and ask... I am surprised it wasn't in the Obituaries in your local paper...

• United States
20 Oct 08
Thank you for best response...How is your neighbor doing now? I sure hope he is well....

• United States
26 Mar 08
That is strange indeed, Elusive. I guess I've always lived in neighborhoods where everyone knows what's going on with each other(even things you would like to keep private sometimes). It would be very nice and neighborly of you to bake your neighbor a nice casserole. This is something he would probably appreciate more than a card.


• United States
25 Mar 08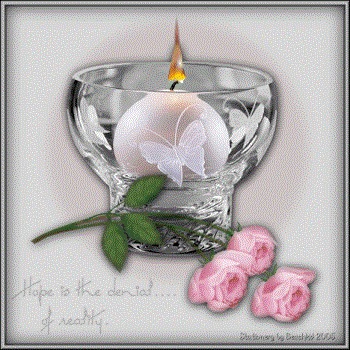 Oh, Butterfly, this is so sad. If you feel comfortable bringing him something, by all means do so. Since you know that he is diabetic you know what kind of menu choices he can have. I am pretty sure he would appreciate any kind of food offering. If he didn't want to discuss matters with your husband I wouldn't pressure him; but a card expressing your sympathy and your sorrow at not knowing sooner WILL be appreciated. When I lost my son, each and every card/letter I got was one more reminder that someone cared about him; that someone cared enough about me to let me know that they knew I was hurting. You never have to mention sending the card to him. If it is appropriate (if you were close enough friends to them), you may ask where she is buried so you can visit her grave and lay some flowers (you are the only one to know if this is alright to do or not). Whatever you do, I know it is going to be something that you put thought and love into, and that it will be the right thing.~Donna

• United States
25 Mar 08
There are a lot of us who aren't too open with other people. I am on both sides of the fence. I didn't want people making a fuss when I lost my Mom in 2000. Rather than having people send cards and flowers, I asked that the money that they would spend for cards and flowers be donated to a community project. (I live out in the country and asked for them to donate for a heliopad project so that helicopters could have a concrete pad to land on.) What you might want to do is make a donation to a charity in her name from you. Then later on you might want to take a home cooked meal to the gentleman. (as my mom always said, one pig doesn't eat well alone) I know from my own experience that I don't cook much for myself. I live on T.V. dinners, and a home cooked meal is very welcome. also, there are some wonderful recipes for diabetic desserts- a sweet treat might be welcome too. It doesn't have to be fancy but keep in mind that he is a diabetic and there is some restrictions. When the rescue vehicles were there you did well in not going over and checking things out. Too often there are "lookie Loo's" that are there just for the excitement. I went through that and it just about sent me over the edge. I was in bad enough shape without having a bunch of people who really didn't care watching the excitement of having someone hauled off in a rescue vehicle. You might also watch and see if there are little things that he hasn't been able to do- such as weeds in the garden etc. I sneak around the neighborhood and will pull weeds for people who aren't able to do it themselves. It's fun to see their faces when they come out and see their gardens weeded. The pleasure and surprise is so gratifying. You might consider a "thinking of you" card--Hallmark makes some wonderful ones that will cover the fact that you didn't send a sympathy card when she passed away. To make you feel better, my Mom and I usually ended up with egg on our faces. We would know about a neighbor that wasn't feeling too well and would ask about them and be told that they had passed away a month or two before. We finally got to the point that we wouldn't ask, it would be rather unsettling to find out the hard way about a passing.

• United States
25 Mar 08
Maybe you could invite him for dinner or something, or just go and visit. If he doesn't want to talk about it leave it alone. Just be his friend, it is starting to get nice outside and hopefully you will see more of him.


• United States
25 Mar 08
I would just give him a hug and tell him you are sorry. There is not much else you can do. It has been winter time and you don't go out except back and forth to the car. Its kind of hard to know how far you should go because I don't know how close you were, or if he is a private person or not. Whatever you do will be fine. This popped in my head, do you know if Carol had a favorite flower? Did she like flowers? You can always pick up a small bouquet at the store and take them to him and tell him they reminded you of Carol and wanted him to have them. I think flowers are always nice, specially spring flowers.

• United States
8 Apr 08
That is very strange, but we also have a neighbor like that and he is related to my hubby!! We've invited him to come visit but we haven't talked to him since we moved here. Everybody deals with grief differently and some people are vry private. it is nice of youto go visit him. I don'r know what the proper etiquette would be - maybe you could invite him for dinner or lunch or something though he probably wouldn't come.

• United States
31 Mar 08
I am very sorry to hear that. I really wander also why he did not tell you all about it. some people grieve differently than others but it does seem very odd and strange. I guess if it was me, I would probably bake something also and take him a very thoughtful card. I would feel very weird if something like that happened and no one mentioned anything about it since he is your neighbor. Kind of eery.