How do you like the tiny handles for the tiny screw drivers?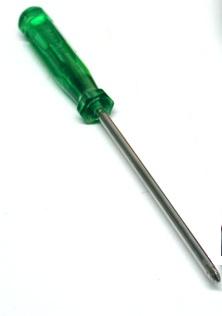 India
3 responses

• India
26 Mar 08
I love small small things. I still love the kitchen sets with which my niece play with. A tiny screw driver would be a treasure to keep, in that perspective but practical purpose would not be served for sure. But then we cannot have everything in one!!

• Philippines
28 Mar 08
Sometimes, they are very convenient when I need to unscrew tiny pieces but, it often gets frustrating when that little part is within long reach that I wish that the tiny screw driver had a longer reach. And sometimes, the grip doesn't go well with my fingers and I can hardly rotate it at all..


• Philippines
25 Mar 08
hi balasri! well i really wouldn't know. i don't use either the big or the small one because i am not into repairs. i ask my husband or brother in law or father in law if i need to get something fixed. lol they are like handy men. anyway, i guess the small handles are also for the small screw drivers. because i guess it is bulky to have big handles for small ones. take care always and good day to you. God bless you !