Do you make a healthy salad dressing/vinaigrette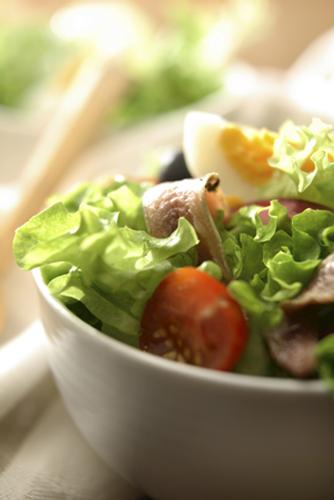 United States
March 25, 2008 11:09am CST
Someone in one of my other discussions mentioned making a homemade vinaigrette. Salad dressings in the stores are expensive or else contain preservatives, MSG, corn syrup. Do you have your own salad dressing that you make from scratch? I'd love to know.
2 responses

• Canada
26 Mar 08
WHen it comes to salad I prefer simple and homemade to store bought. Actually what I use the most is just salt, olive oil and vinegar or lemon juice. I like salad. I don't need to cover the taste with elaborate salad dressings. The way I do it is just perfect to enhance the flavour of the salad without covering it with some other tastes. Plus it's healthy and natural. THe use of olive oil instead of regular oil is a plus as well.

• Canada
27 Mar 08
I know how to make many different dressings and I wouldn't mind taking the time to make them, but really the olive oil and vinegar do the trick nicely so I rarely make them unless I have people over. But even so I tend to have it available for whoever wants but I stick with my simple one :)

• Philippines
26 Mar 08
I love salads... but i don't know how to make the dressing that i love... like ceasar dressing or ranch... the best that i can do is the thousand island dressing which is very easy to make but... i don't like the taste... I try to use very little dressing because i read that they add a lot of calories to the salad... and i must agree that there are certain preservatives in them... like the monosodium glutamate...