Deposit refunds, what do you do?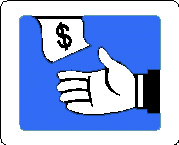 United States
March 26, 2008 3:00pm CST
We were sent a letter from our Electrical Company saying that the deposit we paid to open up a new account a year and a half ago, was being refunded ($118.54)

. I was going to request a refund check then thought, maybe I should just leave it in there as payment for the following month or two. What do you do if you were getting a refund for something like this? Would you request a refund check or leave it in there and use the funds towards the next months bills?
1 response


• United States
26 Mar 08
Oh I didn't know that dvschic. Thanks for that bit of info.