If you choose the 10 dollar payout???

United States
October 31, 2006 10:07am CST
When do you get it deposited in your account? When you hit 10 dollars? Or is it a monthly payout...if so when does the month end? Is it the same for everyone...or one month from the day you joined?
10 responses

• United States
31 Oct 06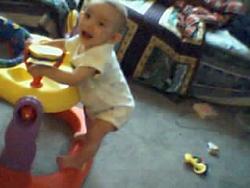 the first payment you get from my lot they take the $10 out of your account as well. so you had better have $20 or more if you want some money on your first payment.


• United States
28 Nov 06
How can they TAKE money from your accouont? And why? hummm







• United States
31 Oct 06
I believe it's every month. But I'm not entirely sure.