What age is to young for birth control?

United States
4 responses

• United States
14 Feb 07
i don't think any CHILD she take birht control unless it is for a medical reason like making her have a regular period. i think if you have a child acting out sexually or any other way you don't put a band aid on it but go right to the hurt and fix it. she should talk to someone and get help for what is going on.

• United States
14 Feb 07
since this discussion,she is doing better she did not put her on birthcontrol.I think she needed more discipline and attention from her mother,family and friends.

• United States
14 Feb 07
i was 14 when i got birth control but i had really bad periods and had to have something to relieve the pain. i think she should get it now since she is alreay at risk to have a baby. birth control is far cheaper than a baby.

• United States
14 Feb 07
at 12 tho? but you are right babies are very expensive,how well do i know!!!!!!!!!!!!!!!!

• United States
31 Oct 06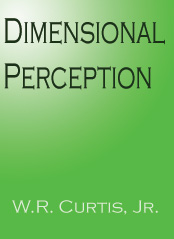 NO KIDDING???!! Man by her telling her child she needs birth control then she's going to push the girl into doing just that. Worse off birth control does not stop transmitted diseases. Wow I think 12 is much to early and agree the girl needs some talking to. my daughter will get everything explained to her by my wife or I when she is older, but I won't distrust her enough to say "You're getting on borth control", because that will just urge her to believe we don't trust her and then she comes home with AIDS.

• United States
31 Oct 06
yea i think 12 is just ot young 2. thanx 4 your response

• United States
31 Oct 06
i think that if at age 12 her behaver suggests she needs birth control then first she needs a long talking to, then the birth control. Would you rather she get pregnant when she is 13?

• United States
31 Oct 06
you have a good point, thanx 4 ur response