How to reduce obesity

India
October 31, 2006 10:31am CST
hi guys! any simple ways to reduce obesity...weight loss.plz help
11 responses

• Lebanon
1 Nov 06
i would advice that obesity is different than overweight, so check urBMI online at any site, and if its over 30.. then u have to go to a specilist to do u body analysis and see how much of fats, water, muscles.. u got in ur body and wat u should reduce, and wat u can and cannot eat, cuz online DOESNT HELP..

• India
1 Nov 06
thanx for clearing the difference between obesity n body weight

• India
1 Nov 06
The mainstay of treatment for obesity is an energy-limited diet and increased exercise. In studies, diet and exercise programs have consistently produced an average weight loss of approximately 8% of total body mass on average (excluding study drop-outs). While not all dieters will be satisfied with this outcome, studies have shown that a loss of as little as 5% of body mass can create enormous health benefits. A more intractable therapeutic problem appears to be weight loss maintenance. Of dieters who manage to lose 10% or more of their body mass in studies, 80-95% will regain that weight within two to five years. It appears that the homeostatic mechanisms regulating body weight are very robust (see leptin, for example), and vigorously defend against weight loss. Much important research is now being devoted to determining what factors can improve the currently dismal weight loss maintenance rates.

• United States
1 Nov 06
Stop eating so much cut down on calories.

• United States
1 Nov 06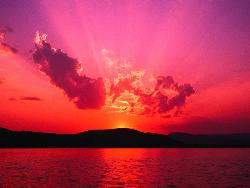 I am a nutrition major at the university of central oklahoma. Portion control is the thing to do. cut your diet to 1200 calories a day. 1200 calories is a healthy way to lose weight. Add more fruits and veggies to the diet. The big thing is to do physicall activity. Burn more calories then you consume. If you do physical activity then you will lose the weight faster.

• India
1 Nov 06
ya ,i do agree .u got to control ur diet and workout hard. no other solution i guess ;)

• India
1 Nov 06
simple...manage ur diet n exersice

• United States
1 Nov 06
By eating right and getting exersise something I should do LOL watch what you eat

• India
1 Nov 06
exercise is OK .but having a control on eating habits is matter of concern for me.lets see..how things go from now on.i`ll hav proper diet.


• India
1 Nov 06
ohh..thats dangerous. i`m a coputer addict. How the hell i cut down my surfing hours.


• United States
1 Nov 06
Medifast really worked for me. Here is their website if you're interested in reading about it: http://www.medifast1.com

• United States
1 Nov 06
sTART CUTTING IN PORTION , NO SODAS , DRINK PLENTY OF WATER, FILL YOUR PLATES WITH LOTS OF VEGGIES AND SALADS, GRILLED , STEAMED MEATS , NO BUTTER , USE OIL SPRAY OR OLIVE OIL. START WORKING OUT, AT LEAST 10MIN IN YOUR OWN HOUSE KEEP RECORD OF EATING'S, WORKOUTS AND MEASURE YOUR SELF YOU WILL FIND TIPS AND RECIPES AT http://setyoureyeson.blogspot.com http://fitnessmagazine.com http://bodybuilding.com http://about.com/fitness