Nightmares on Infants

Philippines
March 29, 2008 4:00am CST
I am not sure if my 7-month old was having a nightmare last night but she was sobbing in her sleep and her breathing is very deep that I could see her stomach and chest move up and down fast. I wanna her up but I remember that she must not be disturbed in her sleep so i just caressed her back and held her hand but she continued sobbing for about 3 minutes. I know that infants do dream and dreams are often experienced if we are already in the deep sleep stage and that's also when growth hormes are secreted by the brain so waking the baby is not advisable. I just thought then that she would really cry if she is hurt or having nightmares she can no longer take. Am I wrong? I though of waking her up but I might be wrong about her having nightmares. Did this happen to anyone here? My baby was hospitalized three weeks ago and she might be dreaming about the pain of having an IV.
1 response

• Philippines
31 Mar 08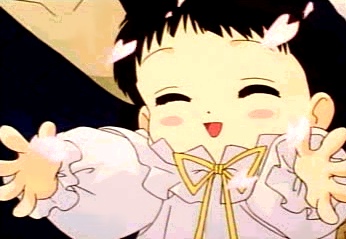 holding her hand and caressing her back were good moves. i think it would have been better if you carried her and hug her gently. she wouldn't wake with up with that right? i also think that babies do dream too since they can also sense things in their surroundings. i have witnessed my nieces and nephews (when they were still babies) waking up with a start and crying immediately without any reason at all.

• Philippines
31 Mar 08
As much as I wanna hold and hug her, I have to hold back myself from doing it to make her feel and understand that she doesn't have to be cuddled to make her feel that she is loved. I think soothing words are already enough but then I guess she still need to be cuddled and I must carry her more now she is still small and cannot refuse :-) Thanks for responding!

• Philippines
4 Apr 08
babies all want to be carried. they would play for a little while in the bed but in the end they would cry and they would want you to carry them. that's true for my four-month old niece. and i just love carrying her because she's so cute and plump.