Are you old-fashioned?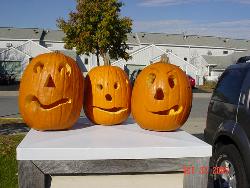 United States
October 31, 2006 11:42am CST
Do you believe that a woman should do all the housework and cooking? I don't!!! I think that to make a relationship work everything should be handled 50/50. What are you thoughts?
2 responses

• United States
31 Oct 06
Marriage is a partnership. If one person is better at cooking that person does the cooking. If one person is better at paying the bills and get track of the budget, that person should do it. If no one is good at it, divide it up. Maybe alternate times doing it so one person does not feel "stuck" with it.

• United States
31 Oct 06
Yes, I am old fashioned. If I am going to stay home and hubby work, then I should do all the housework and cooking. After all, I am living off his income. I stayed home and raised our kids and hubby worked. He would be tired after working all day. I understood that and did my best to help him relax and rest after working. But if I worked too, then yes I would want them to help out at home. I wouldnt expect him to do all the housework, taking care of the kids. and cooking, but to do those things together that needed to be done. I didn't marry my husband because I needed to be taken care of. I married him because I loved him and wanted to share life with him. We dated two years before we decided to marry. We have been married 39 years now and I don't know of one time when the marriage has been 50/50. I wouldn't want that either. Sometimes I need him stronger than me, other times he needs my input and boost in getting something taken care of. It always goes back and forth. Marriage isn't easy but it sure is a rewarding comfort for us both.