2008 Gas Prices and Vacation Plans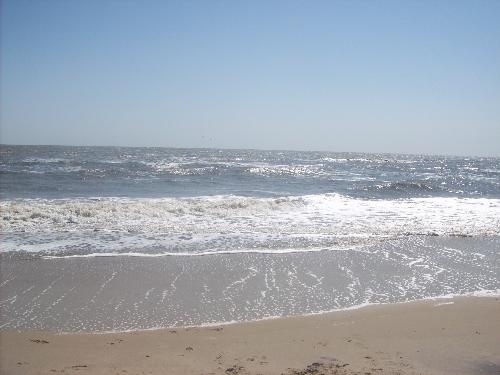 United States
7 responses

• United States
31 Mar 08
Yes, they are for me! We had 6 trips planned for this year, but we've decided to cut out 3 of them. With diesel fuel at $3.00 per gallon here (SE Minnesota) it cost us almost $100 to fill up our gas tank. We still will take our 3 longest trips - because other people we know are counting on us to be there for those events. However, we have given up the plans for the 3 shorter trips.

• United States
2 Apr 08
Don't come down here to Pa. julievy, your diesel is really cheap up there. It is cheaper than our gas. Diesel here is around $4 and up. I will be coming up that way to eastern Wis. and the all of us driving to northern Wis.to a cabin for 4 wheeling and fishing! Cant wait.

• United States
1 Apr 08
I would love to take my kids on a trip this year, but let's face it gas is rediculous. My friend has a Toyota truck and he spends $625.00 to fill it up. I drive a little car and it takes me $25.00 to fil it up. Son getting gas will be like getting a loan. You'll pull up to the pump and out will pop a loan application. :) Just kidding, let's hope it doesn't get that bad.

• United States
2 Apr 08
I shutter to think wha the coming gas prices will be. I may have to invest in a bike. :)

• Canada
8 Apr 08
I also live in a beach town. I'm hoping that the gas prices dont affect the camping too much. (also hoping the provincial parks here dont raise their prices again) As for my own summer plans...I usually dont go too far but this year I am going with my family on a houseboating trip for a week. (the only thing that will make us miss that is if my sister starts chemo then). My boyfriend intends to fly up here in july I'll go to get him from the airport. And I will be attending my grandfathers birthday party on the long weekend in august. Other years have included more than one trip to calgary to visit family or to manitou to the spa there. These trips are being cut out this year. Other than those things I intend to stay pretty close to home and work.

• United States
2 Apr 08
Call me a fool if you want, my husband and I just got back from a vacation. We rented a car and drove from Pa. to Fla. to go to a cousins wedding and had a great time for a week. We took our time going down and coming back and made a few stops of site-seeing. We rented a car just because my car gets a lot of miles on it from my job and my husband gets dirty at work so he has a "beater" car. We are planning to rent a car and drive out to Wisconsin in June to spend time with one of my sisters. The gas prices will be higher up there but we are going to go anyhow. I just save a little extra money for the gas. I only get to see her once a year and I am going to see her weather the gas is $3.19 a gallon or $4.29 a gallon. I try to save gas in my everyday life and combine my personal grocery shopping, post office, or other errands I need to do with my work travel. We do make less trips to the store or wherever I need to go this way.

• United States
27 Jul 08
I didn't take a vacation this year and it did affect even how much running around I do just near town but I know several ppl who took their vacations despite the gas prices. I just wonder what they had to fall behind on, give up or do without to be able to do it. **AT PEACE WITHIN** ~~STAND STRONG IN YOUR BELIEFS~~

• United States
13 Apr 08
Gas prices aren't going to impact our vacation. We booked our condo on the beach almost a year ago. I got plane tickets in January and used frequenty flyer miles to get two of the tickets for free. I hope American Airline gets their problems resolved before our trip. I've read that America is a cheap destination for foreigners and that many of the vacation towns will do fine during the season because people from other contries will make up for Americans that aren't going as far from home this year.

• United States
8 Apr 08
I live in an area that relies on summer visitors, also. We get a lot of local visitors who drive here from places like Arizona in their motorhomes, etc. I wonder how the gas prices will affect them. I mean, it costs a fortune to fill up a motorhome now. I was planning on taking another trip out to the desert this month, but don't think I can afford the trip as it takes an entire tank of gas.