Are you concious about yourself? What are you concious about your body?

Philippines
April 1, 2008 12:15am CST
Many people are not satisfied with their body. Most are conscious about how they look if they are fat or not and some in a certain part of their body. Some are conscious of their nose, teeth, feet, legs, breast, etc. Others are conscious of how they dress. So are you conscious of yourself when you are in public?
5 responses


• Philippines
1 Apr 08
Thats good for you Arjun. I myself was so conscious before but have also gotten over it but am now conscious coz I have gotten a bit fat these days.

• United States
1 Apr 08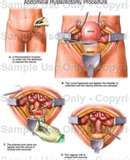 In my young days, I had a flat stomach but since I've had several surgeries because of different female problems, I now have a pouch for a stomach because the muscles have been severed and I hate it with a passion that I won't wear my shirts tucked in any more.

• Philippines
1 Apr 08
I too had a flat stomach before but it got stretched when i had my son and since then I cannot regain my flat stomach which having a belly right now makes me conscious

about my body.

• Canada
16 Jun 08
I am very concious of myself. I am a little over weight and all of the extra weight is in my stomach area so I have a big gut. I hate it and I am now dieting but I have come to a plateau and I can't seem to lose anymore. I have lost 20 lbs. in 6 weeks and the last 3 weeks I haven't lost a single pound. I have to get motivated again and do some exercises and maybe then I will lose some more. I would like to lose another 15 or 20 lbs.

• Canada
3 Apr 08
yes I am very conscious of how I look I am very overweight and disabled and some people now actually offer to help me which is good.