Have You Ever Over-Plucked Your Eyebrows?

Canada
April 1, 2008 10:30am CST
Almost everyone does this at some point I think. You get a little carried away tweezing or waxing your eyebrows and you take off too much hair, leaving you with thinner eyebrows than you wanted or no eyebrows at all. I recently decided that my eyebrows were too thin. I'm not sure how it happened, I think it happened over time, I kept removeing one or two hairs to make things more even until I had gotten down to thin lines. Now I am working at trying to let them grow in without letting them get too stragely looking at the same time. I am wondering how many other mylotters have stuggled with this problem. How long did it take you to grow your eyebrow back to the way you wanted them? Do you have any tips that you could offer me to help them to grow back faster?
3 responses

• Canada
1 Apr 08
I think every woman even men have plucked or waxed a little too much off. I for one am guilty of that one. I went and got my eyebrows done professionally. The girl that was doing them sure wasn't paying attention at all. The wax flew back and took off one whole entire eyebrow. Needless to say that I was no impressed and quite mad. I have never got them done professionally unless it is a friend that I trust my eyebrows to. I have never had that same experience since that one time.

• Canada
2 Apr 08
I have never used tweezers and will never use tweezers. I rather use wax. I do trust some professionals but not all. I have sensed the vibe they give off now so I have no worries. And I trust the girl that does them now obviously if I let her cut my hair.

• United States
2 Apr 08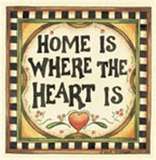 Time is what you'll need because there's nothing that will make the hairs grow faster. Everyone makes mistakes however you could use a pencil and line your eyebrows the way you'd like them to look. It may look a little fake but it's only temporary.

• Canada
2 Apr 08
Yeah I think I might pick up an eyebrow pencil this weekend. The gorwing in is comign along but slowly and it's so hard to keep myself from pluckign the hair that are growing in when they are causeing uneveness, the pencil should help with that.

• Hong Kong
12 Apr 08
No I have never experienced that because I usually go to the professionals to get them do it for me. I don't have the patience to pick my eyebrow and therefore I usually go to MAC or Bobbie Brown and get my eyebrows done.

I guess I am just lazy!