Smile!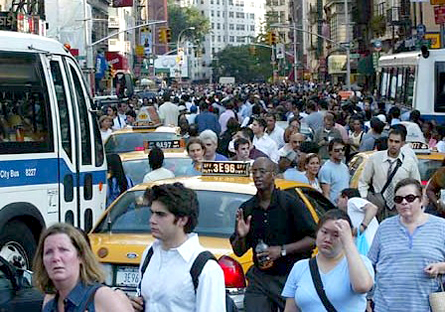 April 2, 2008 12:43pm CST
I heard about this story (which is totally true by the way!). . . A man who had commied suicide left a note in his room before he left. The note said 'if one person smiles at me as i walk through town to the the city bridge, i won't jump.' But no one smiled and the man jumped off the bridge and died. People are all so busy don't you think? I mean how many people are actually smile at you when they walk past or serve you at the supermarket? No one wants to smile at a stranger because it seems wierd, but a smile from a stranger can easily brighten up your day!
3 responses

• Garden Grove, California
3 Apr 08
I often smile at strangers and sometimes they do smile back and we both feel better. so feel weird but still smile and the world will smile with you.weep and you weep alone. a smile is free and takes just a few seconds to do.

•
2 Apr 08
If I had passed that man in the street I would probably only have given him a smile if he had spoken to me or smiled first. If our eyes had met I might have smiled. I often exchange smiles and greetings with strangers but in a big city it is impossible to smile at everyone.

• United States
2 Apr 08
I always smile at people when they walk by and look at me, i get dirty looks sometimes for doing it too. this is sad, all he needed was one little smile.