facts of life

United States
October 31, 2006 1:18pm CST
at what age do you think you should talk to your children about the facts of life and how much should you tell them?
9 responses

• Beaver Dam, Wisconsin
31 Oct 06
My daughter is 2 and fortunately hasn't had any questions about it yet. I probably would start telling her about it the second pregnancy becomes an issue.

• Beaver Dam, Wisconsin
31 Oct 06
Oops, I didn't mean issue. I meant possibility.

• United States
1 Nov 06
It isn't the big deal that some people tend to make it. We treat it like everything else, discussing it as it comes up. Knowing how precoscious (sp?) my son is, it will most likely come up round first grade.

• United States
31 Oct 06
It is getting younger and younger, that's for sure! I would say around 9 years old is a good age. Depending on the area in which you live, it could be younger or older. Of course, you need to word the discussion at an age-appropriate level. Certain details, of course, can be left out for the younger kids.

• India
31 Oct 06
Well i think it is better to be early than to be late Dont be too ardent towards talking about such things in a small age start with an intermediate one


• United States
31 Oct 06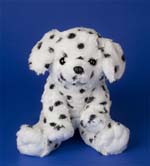 i am not sure. My 5 year old wanted to know where babies came from so I told him the truth. He didn't believe me so we told him the stork brought them and he believed that.

• United States
5 Nov 06
I'd say the 10-12 age. Before that they're too young to get it. After that... their friends have already told them. And you make think that their friends have "inaccurate" information but you'd be suprised. The younger generation is very internet savvy and know a lot more or their age than generations past.