I Hate Hats.....No I don't that's a lie.....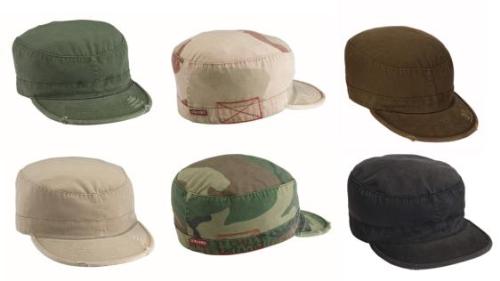 Canada
April 3, 2008 1:32pm CST
No, I don't actually hate hats. I like hats. What I hate is the fact that I can't seem to find a hat anywhere that fits my head right. All of the adult sized hats that I have ever tried have been anywhere from a little to alot too big, with the brim coming down over my ears and eyebrows. Every child's size hat I have tried have tried has been anywhere from just a little to way too small. But I have never found a hat, that I have liked enough to try one anyway, that fiton my head right. Does anyone else have this problem? Or do I just have an oddly sized head?
3 responses

• United States
3 Apr 08
You are not alone I can never find hats that fit me either. They are either too small or too big. So either its a common problem or I have an odd shaped head too.

• United States
4 Apr 08
i am 5 foot five i think my heads just to skinny so the hats just slip down on me and well kids hats are just too tight.

• United States
19 May 08
I don't know who the hatmakers thinking they are making hats for, but everyone I know finds hats are usually too big. Maybe since most of the hats I try on are made in China, they think Americans have huge heads! You have to get one that has a ribbon or string or something to tighten it up. Then it looks wrinkled!

• Philippines
20 Jun 08
may I ask? on why should you just put I love hats on your title? just asking though.

anyway.. I like wearing hats too. way back high school ,whenever we have a school activity like intramurals or parade, I always wear hats. it was so fashionable plus it protects my hair into the uv rays of sun.