Which pet do u have?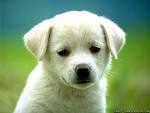 India
April 4, 2008 5:55am CST
People take different animals as pets?Then,which pet do u have?
9 responses


• India
4 Apr 08
well,I have had dogs,cats,rabbits,ducks,hen and why ! even rats !...they are each unique in their own respects.dont you agree?........for example,cats do like to have some secrets.....whereas dogs are very faithful and has unconditional love for their owners......so,each pet I like for totally different reason.........but,now I have only dogs. Cheers ! Have a nice day ======== Believe in yourself ========

• India
4 Apr 08
oh I forgot my first pet ! My first pet was.........well my first liking was towards fishes and I had an aqaurium for nearly 7 years..........and later I had to drop it due to the reason because I had to concentrate on other things........I miss them definitely. Cheers!Have a nice day ===== Defeat the defeat before the defeat defeats you =====

• United States
4 Apr 08
I have the best dog in the world!! She is an older mixed bread dog from a no-kill shelter. I also got my cat there who is the most loving cat, and she comes whenever I call her. Then I have a beta fish. Talk about a weird combination!! But they all get along.

• United States
4 Apr 08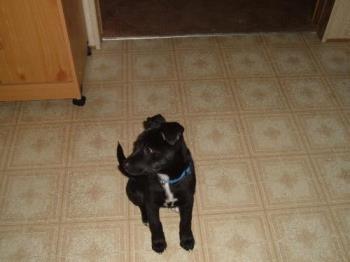 We have a dog. He is a mix breed something. They said mini collie and cattahoula, but I dont think that is what he is. One he is too big, to be a mini anything, unless you count and elephant. Two he looks just like a lab. At any rate, we have him, and then we have a tank full of tropical fish, which my children love.

• Philippines
4 Apr 08
I have a cat named Meisha and a dog named Brandy!

• Canada
4 Apr 08
I have two cats and my parents have a dog back home which I also consider to be one of my pets!

• Romania
4 Apr 08
i only had a dog over the years. Still have it. Well, it is quite hard for me to think of it JUST as a pet. For me (and for my family), we're talking about a SHE, not an IT. Her name is Liza, and she is the most cutest thing i ever seen. :) She's pretty old (she's about 12 years old), and the thought that she will die one die breaks my heart. :(

• China
4 Apr 08
Well,actually,i like the dog very much.and i have a ARCTIC HUSKY dog. He is very willful and cute,just like a kid,LOL.