What tires you?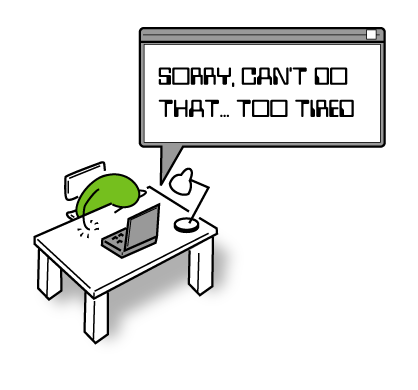 Philippines
April 8, 2008 7:12pm CST
It's certainly true that the effort necessary for accomplishment will make you tired. And yet the lack of any effort at all will surely bring on an even greater amount of weariness. It's far better to be exhausted from focused effort than to be tired of doing nothing. After you've grown tired from productive effort, you can renew your energy with a little bit of rest and relaxation. But when you're tired because of a lack of meaningful effort, that's a different story. No amount of rest can overcome such weariness. What can overcome that kind of weariness? It will disappear as soon as you start to take purposeful, directed action. Too much of anything will make you tired, especially too much of nothing. If you're going to be tired, then make sure you gain something valuable from it. So go ahead, set your sights high, and do something truly useful and challenging with your time. You'll make yourself tired, and it will feel great. I like this.. one good sharing from a friend.
2 responses

• Canada
9 Apr 08
this is so very true, too much of anything will make you very tired, the trouble is when people are tired they don't have the energy to do something so it becomes what we call a vicious circle, you are tired because you don't do anything, you don't do anything because you are tired.

• United States
27 Jul 08
Amen to that. My husband and I are working seven days a week. Some days we work alot of hours and we get very tired. We are so glad to have our home though. It is definitely worth working for even though we stay tired. I hope that one day we will be able to enjoy things that we have worked so hard for. That is the ultimate goal of working all of the time right now, even though we are too tired to enjoy life right now.