Anna Devane Returns!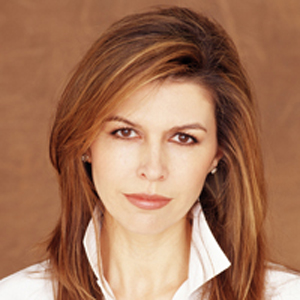 United States
April 9, 2008 11:22am CST
As quoted from: http://abc.go.com/daytime/generalhospital/Finolareturns.html Finola Hughes is coming back to General Hospital as super spy Anna Devane on Friday, April 25. What brings Anna back to town? She finds out that her daughter, Robin (Kimberly McCullough), is having a baby with Dr. Patrick Drake. That means Anna's going to be a grandma! Tune in for Ms. Devane's colorful reaction to the big news. When last seen in 2007, Anna jetted off with Dr. Noah Drake, Patrick's father. Are they still a red hot couple or has the flame burned out? You'll have to stay tuned for that one, too. (We're such a tease.) Finola has a long history with the soap hopping character Anna Devane. She originated the role on GH in 1985 and stayed with the show until the character's presumed death in 1992 (with a brief visit in 1995). In 1999, Finola joined All My Children as Anna's twin sister, Alexandra. Two years later, she started pulling double duty when Anna was resurrected in 2001. She left AMC in 2003 (the twins' nephew, Aidan, is still on the show) and returned to GH in 2006. She's been making special appearances since then. A veteran of the big and small screen, Finola has appeared in Staying Alive, Soapdish, Charmed, Blossom and hosts the show How Do I Look? Are you happy to hear she is coming back? The little bits I have seen of her I like. (Remember I'm only in my 7th or 8th year of really watching lol) So what do you think??
3 responses

• Canada
9 Apr 08
Not sure how I missed this discussion, sorry ebsharer. Thanks for sharing this awesome piece of news, I think I read it in one of the spoilers, but so glad you brought it here. It wil be nice to see Anna back again and I'm so glad they have retained her as more or less 'recurring or special appearances'. As Robin was one of the few children allowed to actually grow up on the show, it will be great to see a little history sprouting with the Scorpios, now that she is with child. Was not really into Robert's story line the last time he was back, but would be interesting to see him as a 'grandpa' too. Gotta love it when GH remembers their history. Loved her on all those other shows she made appearances in too, but to me she will always be just Anna!

• United States
9 Apr 08
I wasn't looking for it I had jumped on abc.com to check out some thing else and see this and thought wow I know a few people that would like to see this lol. Anyway glad I could finally share some info with YOU! lol Have a great day and by the way the proposal was great wasn't it?!?!

• Canada
9 Apr 08
LOL I couldn't agree more! Something wonderful to sustain us through the angst we know is definately coming. Ebsharer, I would love to see you as a Liason fan drop by my site one of these days, if ever you have a moment or two...www.liasonitesgathering2.yuku.com...Just a whole bunch of Liason loving ladies there that are the very best! I think you would be right at home!

• United States
10 Apr 08
Oh please, save us! That last appearance was pathetic! Just what we need...another self righteous, holier than thou, arrogant character. Never did think she was a good character.

• United States
9 Apr 08
I am glad she will be back again. Anna Devane and Robert Scorpio are 2 of my favorite characters on GH of all time. I just love them and was so thrilled when both she and Robert were resurrected last year. I hope to see Robert back again! And, I watched her on Charmed too. Again, a great character. She is just fun to watch. She is spunky, flighty but tough and mysterious so, she makes watching GH fun when she is on.