What Do You Think Of The New 2008 Star Trek Movie Comig Out?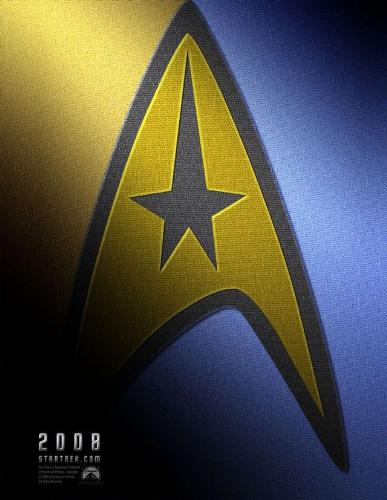 Australia
April 9, 2008 12:18pm CST
I'm not much of a Star Trek fan myself and while I have seen bits and pieces here and there of the origonal series and Star Trek: The Next Generation (thanks to Will Wheaton of course), I have not really seen any of the movies. However, this new movie is one that I will probably allow my husband to take me to see. Why, you may ask? Well, because the cast rocks from what I can see. It will have stars ranging from Winona Ryder, Chris pine, Eric Bana, Zachery Quinto to Tyler Perry. That makes it a must see in my book. Of course, I could always be wrong but with these faces starring in it, it's not likely and I'm really looking forward to seeing it. For one, I think picking Zachary Quinto for Spock was a great move on their part. He looks just like Leonard Nimoy. Here is link to a pic of what he looks like as Spock: http://i120.photobucket.com/albums/o176/d_jedi1/MelissasAlbum/newspock-404.jpg It's awesome! What about you all, what do you think of this up and coming movie? For those of you who are curious, here is the IMDB link: http://www.imdb.com/title/tt0796366/ In any case, tell me your views on this movie because I would love to hear them....
4 responses

• United States
2 May 08
Old news to me. I'll be seeing the film though. After Star Trek 10(Nemesis) though, I'll still have some skepticism.

• Australia
3 May 08
Well, this is an old discussion, so it's all good



• United States
11 Apr 08
I cant wait to see this new movie. I have loved Star Trek since the very beginning. I have seen all the movies and watched all of the TV series and even read some of the books. I watched all of them, The Next Generation, Deep Space Nine. I dont care who they got to play the different parts I will still enjoy it I am sure.

• United States
9 Apr 08
I'm really haven't seen much Star Trek myself. A couple of movies, and a handful of episodes from the different series. But I'm pretty excited to see the new movie. Like you said the cast is fantastic, and I think with J.J. Abrams directing, the series will get out of it's funk and gets some new lifeblood. Unfortunetly, I heard that the movie is going to be delayed until summer of '09. I hope I'm wrong about that, but I think I read that about a month ago. I guess we'll wait and see. Well, whenver it comes out, hopefully it will be worth seeing.

• Australia
9 Apr 08
Hmmm, I didn't know that but like you said, I'm excited to see it no matter when it comes out :-)

• Philippines
9 Apr 08
You're the first to break it to me too. I'am an avid fan of Star Trek ever since I first saw it on a B/W TV. Never miss an episode, movies as well. For me, no one will beat Leonard Nimoy as Mr Spock but I'll wait and see. Thanks SassykittyKat=)

• Australia
9 Apr 08
My husband is too and that's how I found out about it. This movie is going to take place right before the series took place.