people in general......

United States
April 10, 2008 1:11pm CST
I guess I have just been noticing how people treat other.I have been treated like dirt for being too nice I guess I never thought there was anything wrong with being nice,as I was raised to be nice to others no matter what.I'm starting to think people have lost there minds.I go to the store and walking across the walkway with my baby in my hands and people will hit you anymore if you get in there way I'm like don't you see the sign that says STOP for pedestrains?when I go to the school to get my daughter people will cut in front of everyone else to try and get there first,which I just hate,I figure if you don't wanna wait you should get there earlier,what happened to being nice and wating your turn?
10 responses

• United States
10 Apr 08
its nice to be good to the others, but i think being too nice is not really good...what do you think?

• United States
11 Apr 08
Yeah being too nice can't be all good or people including family and friends will walk all over you.

• Canada
10 Apr 08
As I get older I find there is a total lack of respect and courtesy among my fellow human beings. I never thought I would repeat what my mother once said about things just getting to fast and that was fifty years ago. Now it's even worse. No one slows down for anyone else and yes they just push you out of their way. I've come to realize that it's just not worth the effort to fight back. One day I held the door open for a young lady in a wheel chair. She promptly told me she didn't need my help. I walked in ahead of her and let the door close. I was just being nice and would have done so for anyone coming up behind me whether they were in a wheelchair or on their own two feet. I will continue to be nice to people whether they like it or not because I am a firm believer that what goes around, comes around and sooner or later they will get what's coming to them. Unfortunately, they probably won't understand why.

• United States
11 Apr 08
I am the same way,I will hold a door open for people coming in or out behind me It's just polite,but some people think don't want you to and every now and then you might get a Thank you.

• United States
10 Apr 08
Yeah people are crazy. But you still need to continue to be nice and not let people discourage you from being nice. You will eventually get niceness to come back to you and you will be glad that you were being nice whenever everyone else around you were acting like jerks.

• Romania
10 Apr 08
my opinion is that we are too many people on this planet...6.6 bilion i think...too many people , too many ways of living, to many idea, to many things to do in such a short time, to many conflicts , everywhere you look you'll find stress and crowds :|

• United States
11 Apr 08
I hear you Sassy. Its similar over here. I believe in being nice and to credit, there are others out there with the same mindset. Unfortunately, there are plenty of other people with a mindset of "me-me-me, wah-wah-wah". The driver and pedestrian issue hits home too. Almost became a windshield ornament a day ago. There are too many impatient and careless people behind the wheel. What's worse is when drivers deal with families just trying to cross the street before the signal times out. Some people will just let loose with their horn or profanity. "what happened to being nice and wating your turn?" Plenty of people got it in their heads that being nice is for suckers, and being fair is for suckers too. Everything is about "ME", that's all it amounts to.

• United States
11 Apr 08
Oh...let me tell you! There was this one twit probably around 9 years ago, in the grocery store! Oh, geez! She still boggles my mind. She was wandering through the grocery store wheeling her cart around in one hand while jabbering on her cell phone with the other hand. I am not exaggerating when I tell you that she hit me with her cart not just once, but freaking twice. She was just walking behind me and hit me in the back with her cart once and, do you think she apologized? NO! She pulled around me and gave me a dirty look like I did something to her. Then, again! Bang in the back with her freaking cart! Still, jabbering away on her cell and gave me another dirty look like, I hit her cart with my back! WTF? Are you kidding me? She still burns my bottom when I think about her. I actually think she was trying to get me to fight with her or something. Why else would you hit someone with your cart, twice and not only NOT apologize but, give them a dirty look like they were the problem. Twit!


•
11 Apr 08
Over the years people have become more impatient, they do not see why they should have to wait. School time is a dangerous time with all the cars that are on the roads at that time, and none of them want to wait, they all want to get there first. Just this morning a car came up the pavement as I was walking with my 2 year old daughter, all because the driver did not want to wait for the car in front to make their turn, the driver could have hit us but luckily we managed to move. I shouted at the driver but they just drove on. I too am nice to everyone I come across, but the world is slowly, in places, becoming a less friendly place.


• Australia
11 Apr 08
Hi sassysammy81, I agree with you that people are generally becoming ever more self-centered and obnoxious as time goes on. It gets me to thinking - is this a cultural trend, or is this the natural human response to the increasing demands being put on people to accumulate material wealth or to meet the challenges thrust upon them? The capitalist model of "greed is good" promoted by the American culture over the last 50 years looks like a good breeding ground for the sort of behavior that you're talking about - which suggests a cultural origin. But I've also read of similar patterns of behavior in the polar opposite of American capitalism, that is, the USSR during the Cold War. So maybe it's not entirely a cultural thing - maybe the emergence of selfish behavior is only amplified by cultural influences, but is triggered by other things. I do know that the average citizen across the Western world has been progressively driven towards poverty since the 1970's, as wealth has been systematically transferred to bankers and land owners from the rest of society. So now we need two incomes to support a family that in 1970 only needed one income. Maybe hardship amplifies the innate tendencies of a particular culture. Which in a capitalist country would lead to rampant selfishness. In another culture it might lead to people pulling together and supporting each other instead. Anyway, I'm always alert to the needs of other people around me, and will act accordingly. I know there are a lot of good people out there - and the best way to spread a bit of good cheer and charity is to set a good example by personal practice.

• United States
10 Apr 08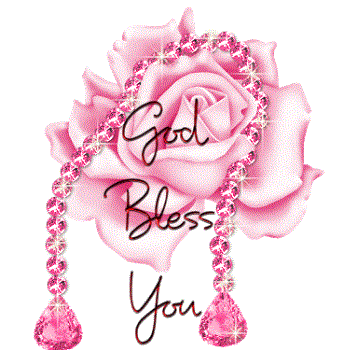 It is truly a different world now days people do not use manners any more they are just down right rude most the time I am unsyre why I have always found it easier to be polite and nice about things as to error is human and not meant as away of trying to mean i figure if you bump into someone you should apologize and excuse yourself after making sure they are okay.I hope one day that people will remember to be kind to each other and that people will learn what respect is again but until then I will continue to smile and be kind.Good luck and have a great day.