I want my baby to sleep through the night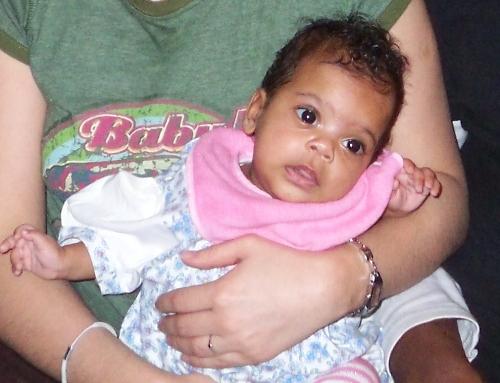 6 responses

• United States
22 Apr 08
hey, i am having the same problem as you my son is 1 yr old and is eating rice and beans and what ever i make for dinner or breakfast and still wakes up during the night i dunno why. the doc sais its normal after 2 2yrs of age they will get their own patern of sleep its frustrating cuz i also have a 1 month old so i hardly get any sleep at all :-(

• Pakistan
22 Apr 08
exhausted.... u call it a joke, u should come to Pakistan and see here womens have 3 to 4 babies one after another, and they have to do house work tooo,,,, u people have many faciltiies what our womens have nothing,,,

• Pakistan
22 Apr 08
Exhasted.... U call it... come to pakistan and u will seee what exhaust means here.... a women has 3 to 4 babies one after another, and here not that facilties are available for mother as available there so they get more exhausted then womens ove to your place


• Philippines
14 Apr 08
If giving her food before going to bed doesn't work maybe she feels something inside her. Have you check it her her pedia? What I do to my baby before going to bed was I give her a shoer or sponge bath then I massage her. Also I read a story with her or sometimes sing a lullabye to her. That way she sleeps through the night. I also agree that you should let you child develop her ability to put herself to sleeep alone. There should be a clue or guide to her that it is a time to sleep. Like for my daughter evrytime I am massaging her I told her that after this it your time to sleep. If these won't work better consult your practitioner for you to be guided. Goodluck!

• Philippines
15 Apr 08
Waking up at night is common to babies since they will still develop the routine of their sleep. When she grows older she will have longer hours of sleep during the night. That is what I discover from my baby. Before she wake up every 2 hours but now she sleeps straight and wakes only when she is hungry.

• Pakistan
22 Apr 08
sorry iam interupting as its a womens topic but i want to contribute a little. I have no kids yet as not married but taken care of my niece and nephew. Niece is also like this. She also wakes up twice the night as she is with me now a days. I asked many womens, my mom and olders womens and they say its natural. in the beginning the kids has less sleep but with time there sleep increases and they sleep longer. My niece is feeding on formula. So i have to wake up for her sometimes or sleep with her sometimes. but its normal and yeah its also true that u let ur baby develop her own sleep. As girls are different from boys so they need more care as compared to baby boys.

• United States
15 Apr 08
She's still very young, it may be another month or two until she sleeps through the night. I'm surprised though that she stays up. Usually they get up and eat and go right back to sleep. Do you turn lights on and maybe a television? I have found it's best not to have a lot of light and noise, children need things calm and quiet during the night.

• Guangzhou, China
22 Apr 08
I think a baby can wake up at night because of hunger and the wrong temperature. Make sure she is full before she falls asleep. And baby is easy to have much sweater, so please make sure the temperature is right for her. I love China




• Garden Grove, California
23 Apr 08
Put her to bed at the usual time. if she cries go to her,sit by her bed and talk softly to her even read or sing to her. Usually the sound of your voice will soothe her and she will drift off to sleep. dont pick her up and take her out of the room as she needs to get the idea to sleep and sleep in her own crib. My son was the same way as a baby and that is how I got him to finally start sleeping all night. when i first ddid it I made the error of picking him up and rocking him but it did not help but just sitting by his bed and talking to him or reading to him and touching him with my hand let him start to learn to put himself to sleep. I never let him cry it out as some people had told me as that did not work at all and I felt awful doing that too.