2. what is on the walls in your room?

United States
April 13, 2008 11:36pm CST
2/101 Some of us are interior decorators while others would have the same things on their walls for years on end. What about you? Me, I have nothing on my walls because the house I was living at wasn't mine and the owner believed in no "images"...fear we would worship them.
10 responses

• Canada
25 Apr 08
My room is half cement walls and half wood walls. My cement calls are black, and in the creases are different neon colours. The wood walls are COVERED with posters of every sort and pictures of friends+family. On my cement walls there is also picture frames of every shape+size. The neon colours include, yellow, hot pink, blue, lime green and orange. My posters are mostly fairy-tail, gothic, or the occasional scenary.

• Canada
25 Apr 08
Deffinitally. Next time I have my camera handy, I will take a picture for you. Thanks for being interested.

• United States
14 Apr 08
I have several pictures and framed art on my walls. I have a beautiful oil painting in my living room and it is my favorite peice of art in the house. We have several oil paintings but this one was a gift from my husband and I know the lady personally that painted it so I am very proud of it. I love going to auctions and buying oil paintings as I find that you can usually buy them very reasonable. I have bought some for $1.00.

• Philippines
28 Apr 08
i also have nothing on my walls aside from the white paint in it

• Malaysia
25 Apr 08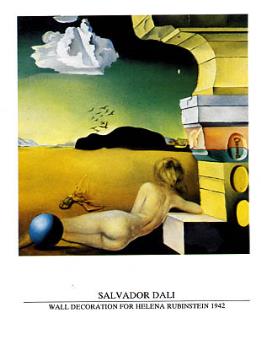 I only have a small white board on my wall to jot down my important notes ( of course, without the knowledge of the landlord

) as the apartment I'm currently staying in is a rented one and we have agreement with the landlord to have no nails or any decoration on the walls of the whole house. So, I would say I have a very pale and dull wall

. It's always my dream that I could own a house, then I will have the freedom to do whatever I want on my walls ...


• United States
16 Apr 08
We just moved our bedroom to what was our computer room and the walls are bare. I am trying to decide what to put on my walls so for now they just sit. I love to wake up to inspration so I am racking my brain trying to decide what will inspire me to be the person I want to be.

• Philippines
14 Apr 08
i have lots of stuff on my room's walls.. posters of my favorite anime and movies, personal pictures and i paste some of my sketches on my wall, mo one, even me can actually guess whats the theme of my room...LOL

• United States
14 Apr 08
I have tons of stuff on my walls...different kinds of arrangements around pictures that I love. I also love framed art that has a saying like the "Footprints". I do own my own home so that's very nice and I can do whatever I want to do. I love decorating!

• Australia
14 Apr 08
I have a collection of framed Black & White photographs in BOX frames on my walls

• United States
14 Apr 08
I have one white sheet nailed to my wall. It is thee to take pictures with. I am not all into damaging the landlords walls. I like to leave the place better than I found it. That can't happen if I am tearing into the cheap walls.