I am a klutz~!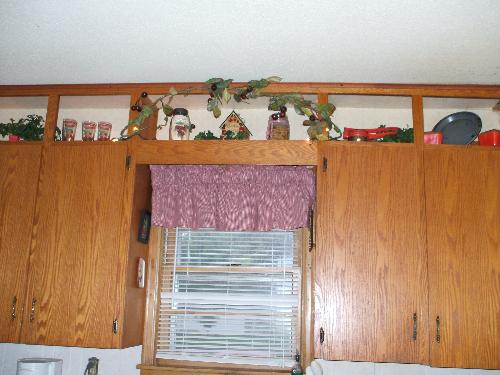 United States
April 14, 2008 10:43am CST
I have been cleaning in the kitchen this morning..washing walls etc. and dusting everything. Above my kitchen cupboards I have a small space from the end of the cupboard to the ceiling. I have pretties up there. Well I was dusting and dropped this jar and it landed on the pretty jar that sits on the sink that holds my dish soap! It didn't break but it shattered the container that holds my dish soap so I had concentrated dish soap all over my sink and counter top! It has taken me a half an hour to try to get all the soap up! Has something like this happened to you?
6 responses

• United States
15 Apr 08
I can top that one. I was painting my kitchen in MN several years ago and dropped a bucket of PAINT on the deck and yes, it opened and was everywhere! Ohmy, what a mess that was. It was a chore to try to scoop up as much as possible without getting dirt, leaves and twigs in it from outside. I managed to get enough to finish painting the kitchen, though!

• United States
14 Apr 08
Dropping things doesn't make you a Klutz...it just makes you feel bad when you break something. Usually, the item that breaks is something that is important and the item dropped onto it isn't...I have not done it often but seems like I always break something that I wanted to keep.

• United States
14 Apr 08
Ewww...I bet cleaning that soap up was quite a job!! Yes, I am quite positive I have made major messes...lol. Just with painting the other day, I made a small mess, then proceeded to smear a spot I didn't see while trying to clean up the spot I knew about and...*sigh* I bet your kitchen looks awesome!!