what do you prefer to do when you are now mature??smoking or drinking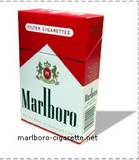 Philippines
April 14, 2008 11:11am CST
I am 18 and I just prefer to drink beverages moderately. But I've never try to take cigarettes because there are lots of diseases will infect you like tuberculosis , lung cancer and many more. Just try to drink to forget some of my problems. But I just try to drink 3 times in my life.. and I hope not to be addicted with it in the future...
2 responses

•
15 Apr 08
DUD! WHAT NONSENSE HAS YOUR HEAD BEEN FILLED WITH BY THESE EVIL ANTI SMOKING SWINES?????? SMOKING CANNOT CAUSE TUBERCULOSIS...IN FACT IT IS KNOWN TO PREVENT SOME FORMS OF TB. If you choose not to smoke good on ya respect the decision but don't swallow these evil lies.

• Philippines
15 Apr 08
Sad to say but it actually caused lot of disease.... It's scientifically causes diseases and actually there are some discussions herein the philippines about it... But I'm not against of smoking just want to say that smoking you can be addicted on it .....

•
15 Apr 08
Yes anything nice is addictive. Oh and those risks? Check it out: http://www.forces.org/evidence/evid/heart.htm http://www.forces.org/evidence/evid/lung.htm http://www.forces.org/articles/art-fcan/nazi2.htm of course just because we have been lied to, taxed to high heaven, etc doesn't mean its without its health risks....but a little risk in exchange for what it gives is worth it to some of us: Ataiza Hande: http://www.celebsmokers.altervista.org/displayimage.php?album=33&pos=5


• Philippines
14 Apr 08
That's what I'm talking about you can't give it up because you became addicted to it... SO I WILL NEVER TRY TO SMOKE